Keith Burrows' work on the Abbey of St Edmund c.1990
Keith Burrows' work on the Abbey of St Edmund c.1990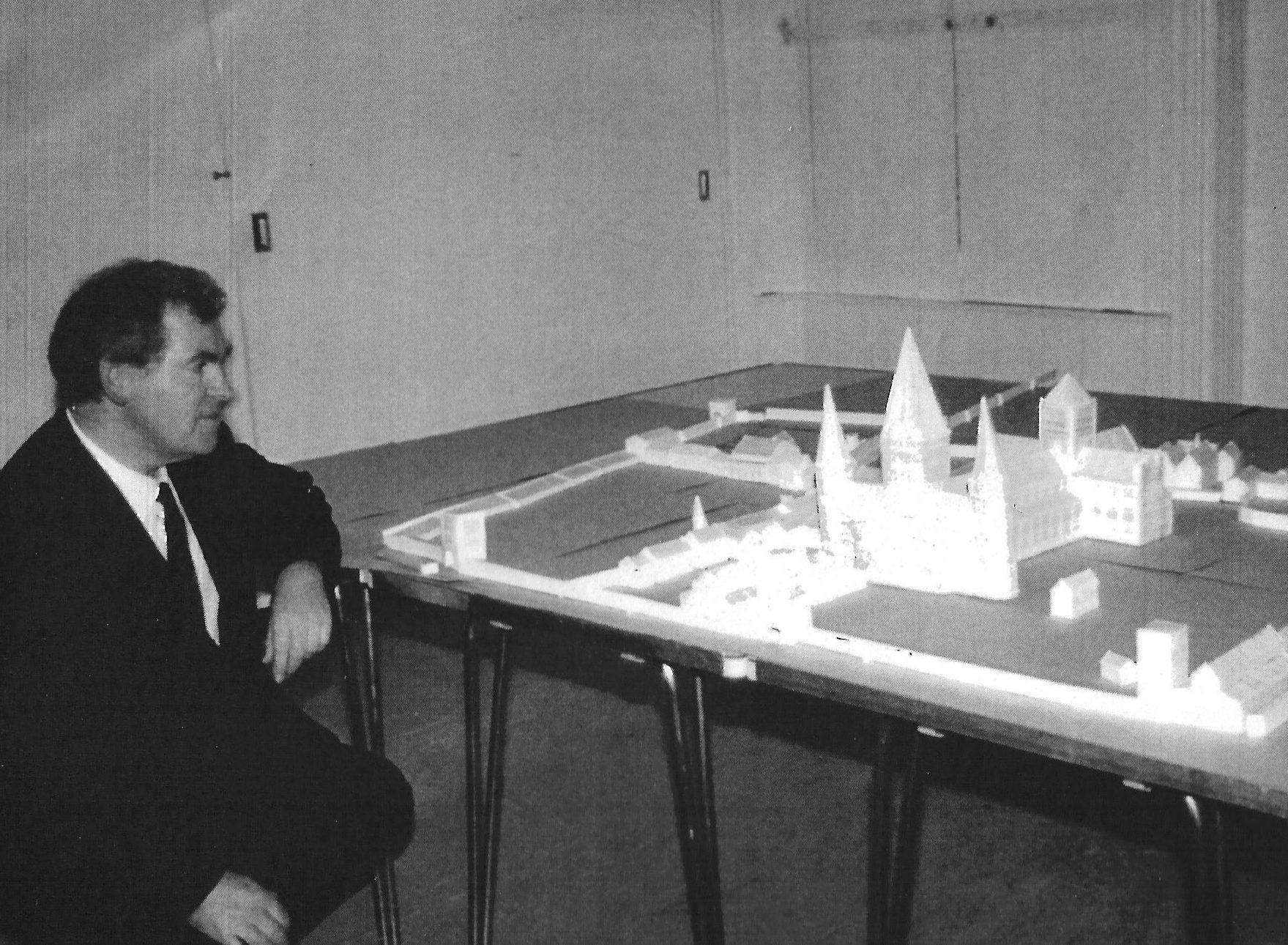 Keith Burrows was a teacher in Bury St Edmunds during the 1980s and was enthusiastic about the Abbey, its history and how it might be reconstructed for visitors of all ages to imagine what it was once like. Between 1987 -1989 he painstakingly researched and drew a series of reconstructed views from what he could discover at that time.  This would have included M. R. James' scholarly work,  Arthur Whittingham's Bury St Edmunds Abbey: the plan, design and development of the church and monastic buildings 1951 and other sources.
Keith Burrows short guide to the Abbey Ruins c.1987 available here as a pdf
Keith Burrows reconstruction drawings of the Abbey c.1989 available here as pdf
Keith Burrows drawings of reconstructed plans of the Abbey c.1989 available here as pdf
Some of his work was used to create the model of the Abbey which now stands in the Abbey Gardens today. In 1993 he moved away from the area but he left his work so that others could use it.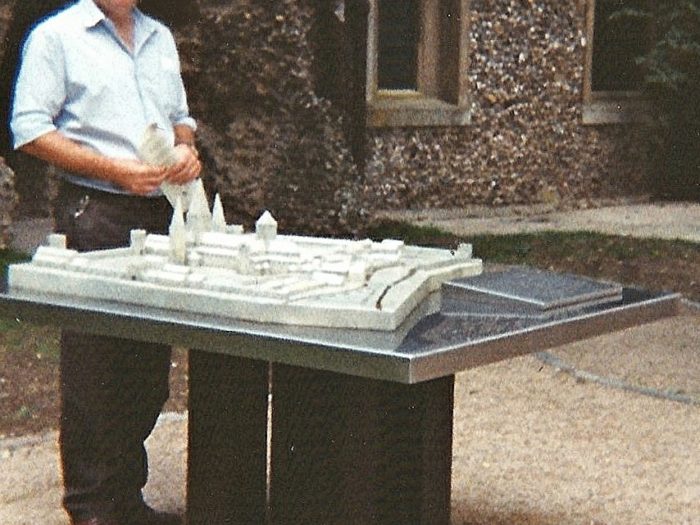 Keith Burrows and the Abbey model
Keith's model in cardboard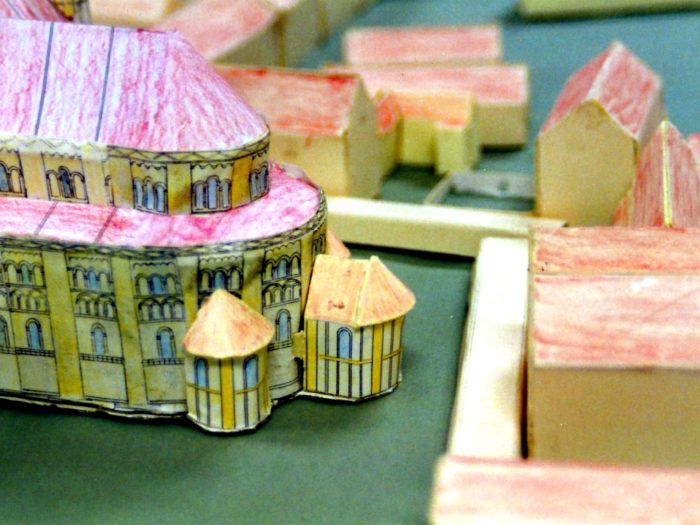 A detail of the cardboard model