From Rise to Ruins – a programme of digital talks
From Rise to Ruins – a programme of digital talks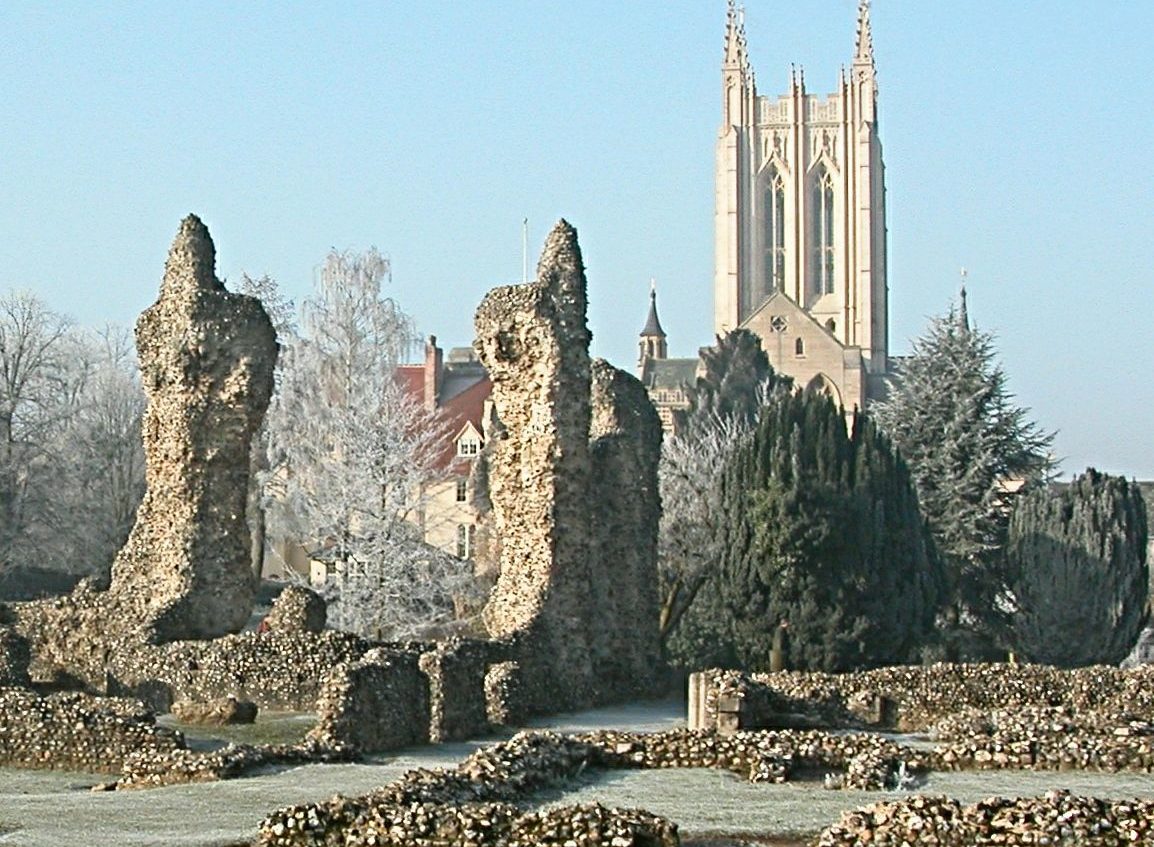 The Abbey of St Edmund Heritage Partnership and the Suffolk Institute of Archaeology & History is adapting their Millennium Conference, planned for October 2020, into four online talks streamed free from St Edmundsbury Cathedral.  The talks start November 2020 and finish March 2021.  These will go under the title 'From Rise to Ruins'.
This series of talks is aimed at improving our understanding of what was there and what has, over time, been lost, so that people can fully appreciate the importance of the Abbey of St Edmund.
The speakers draw upon the vast body of research carried out since the Abbey was closed down (dissolved) in 1539.  This research covers many different aspects, each of which can which help us to understand the true splendour of the Abbey and how it worked within the medieval world, now lost.
Sat 28 November 2020, 2pm: Dr Richard Hoggett
The Abbey, the Antiquaries and the Archaeologists: Discovering the Abbey of St Edmund 
See the full recorded talk here
If you have enjoyed any of these talks, please consider a donation to us here
Sat 23 January 2021, 2pm: Dr Abby Antrobus
The Relationship between the Abbey and the Town
see the full recorded talk here
Sat 27 February 2021, 2pm: Professor Sarah Foot,
Patrons and Benefactors of St Edmund's Abbey, c.900-1086
see the full recorded talk here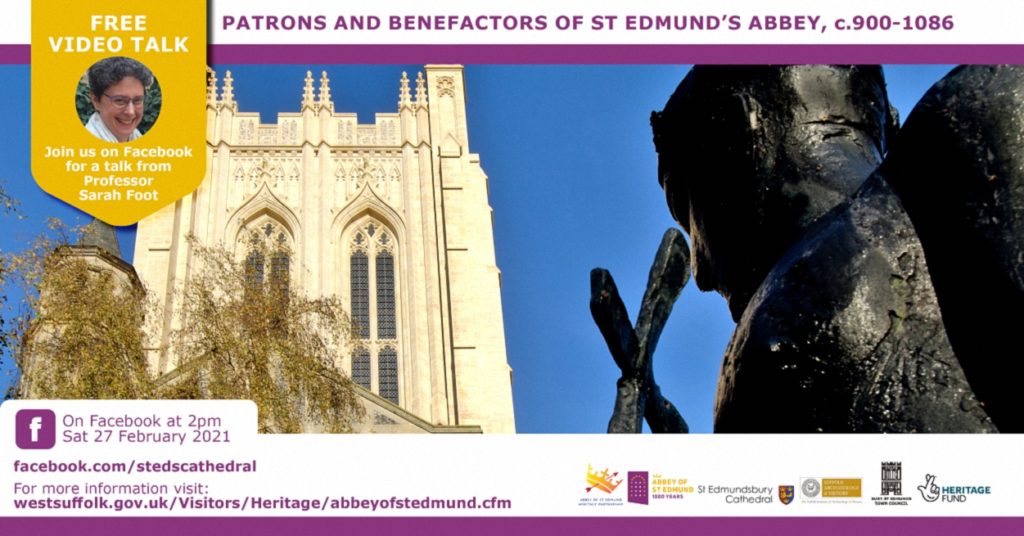 next scheduled talk:
Sat 27 March 2021, 2pm: Professor Mark Bailey
The Abbey of Bury St Edmunds and the History of Suffolk
A short guide explaining how to access these talks on Facebook Live can be downloaded here
Talks will be streamed free on: https://www.facebook.com/stedscathedral/