Abbey model attracts visitors
The newly refurbished model of the Abbey of St Edmund has been moved to a new position and is attracting a lot of attention from summer visitors to the Abbey Gardens.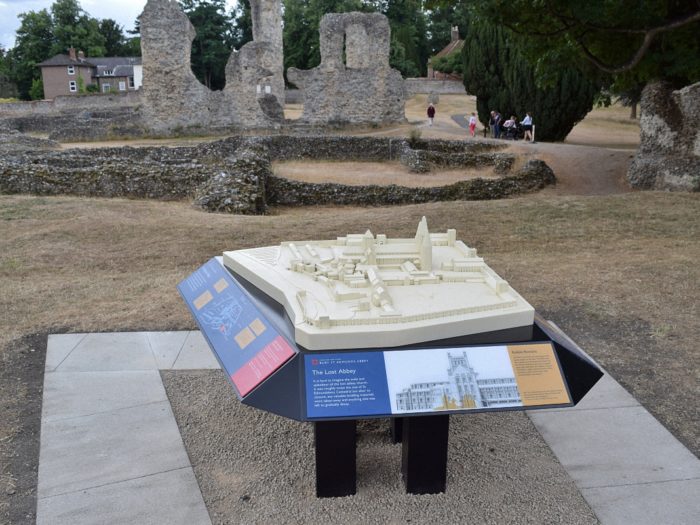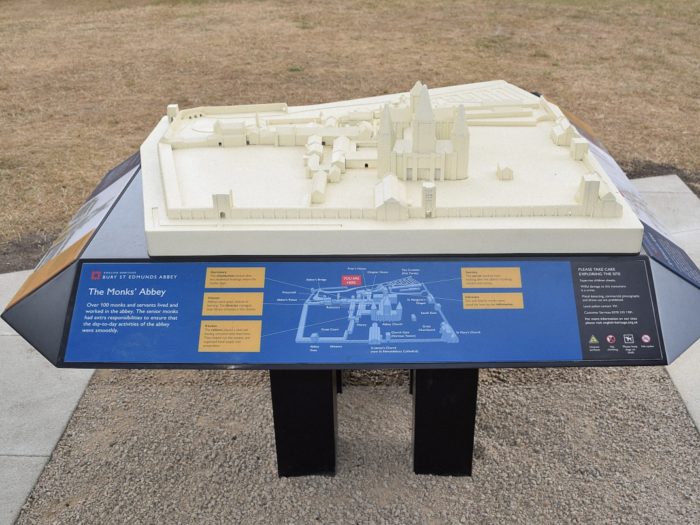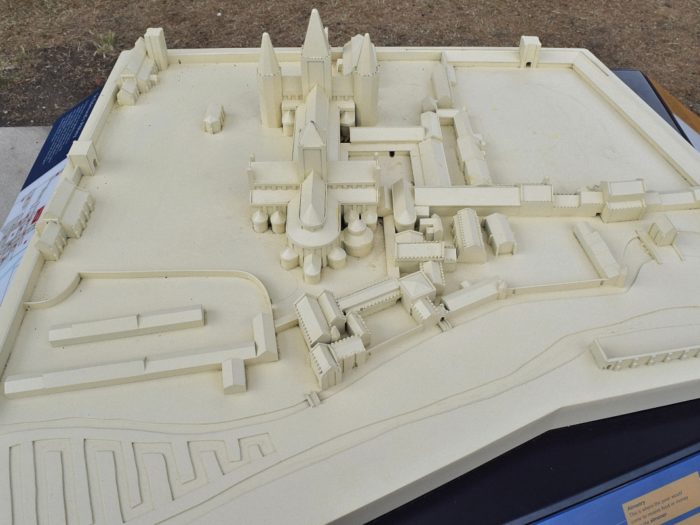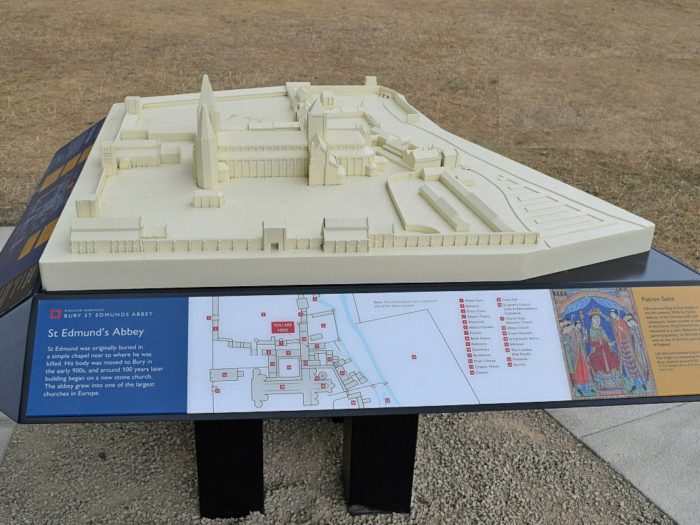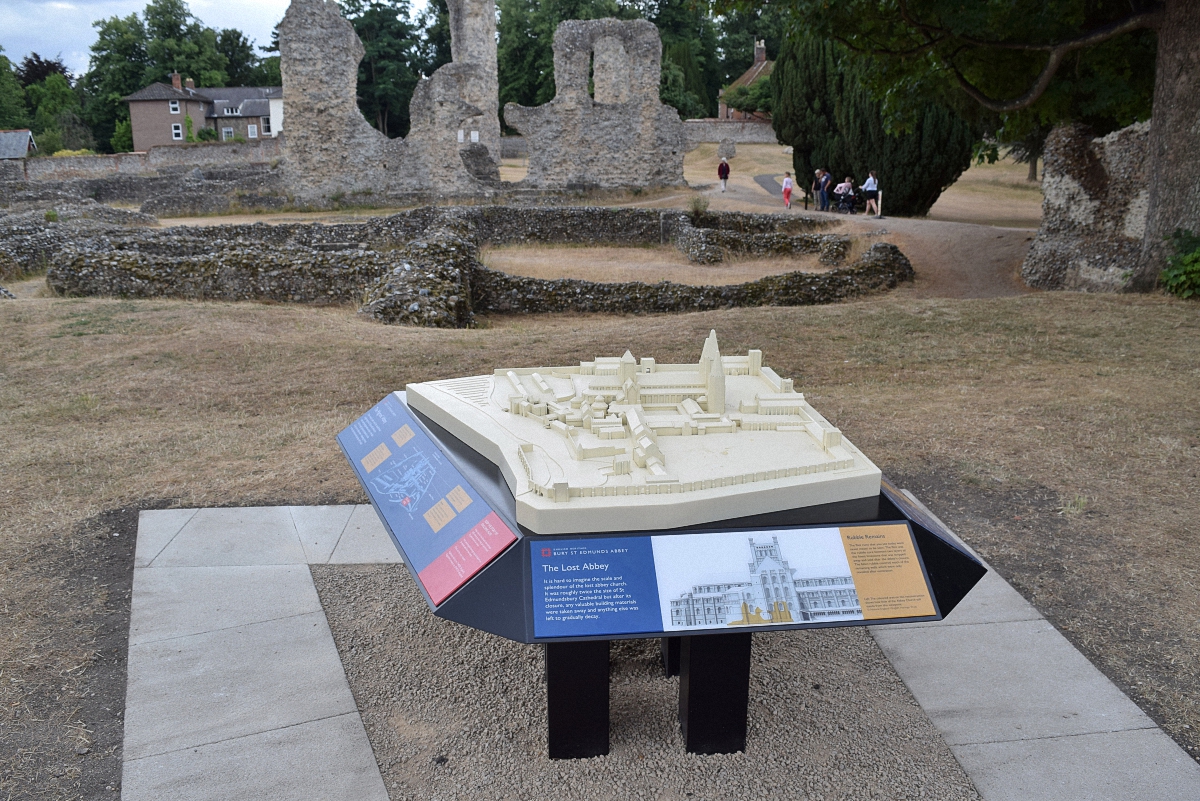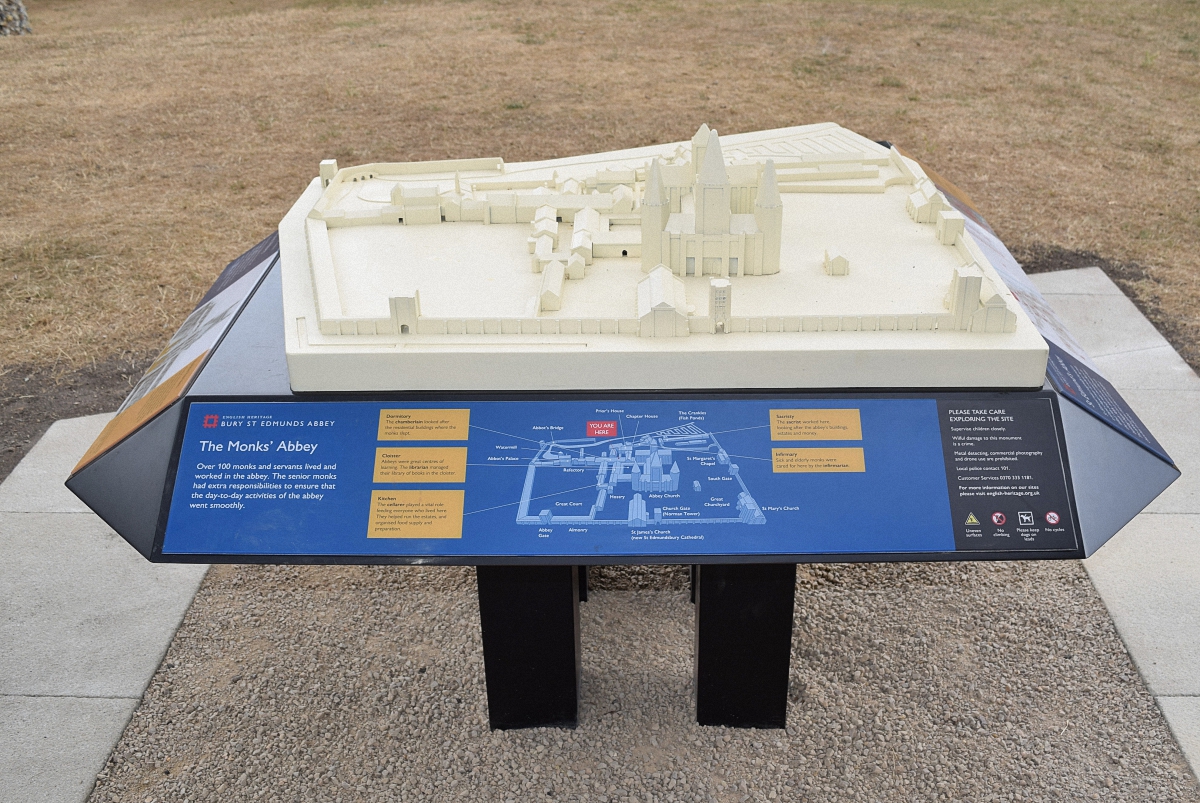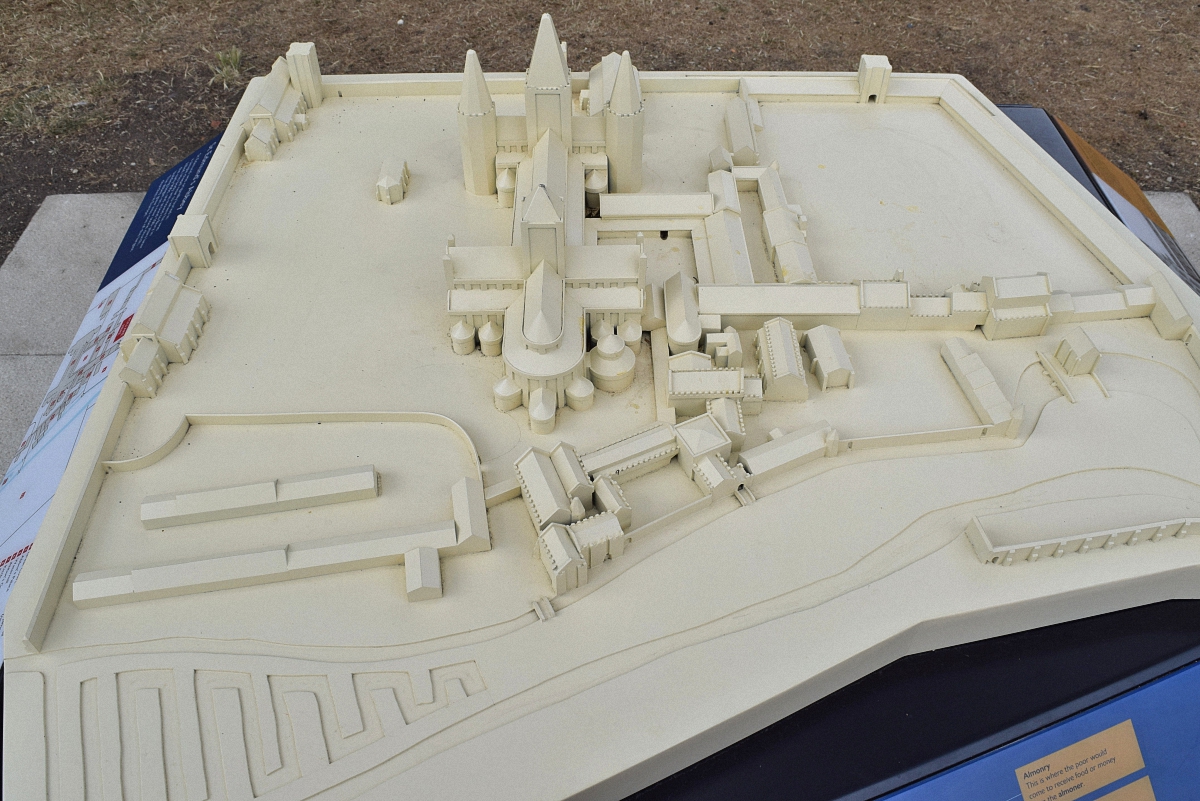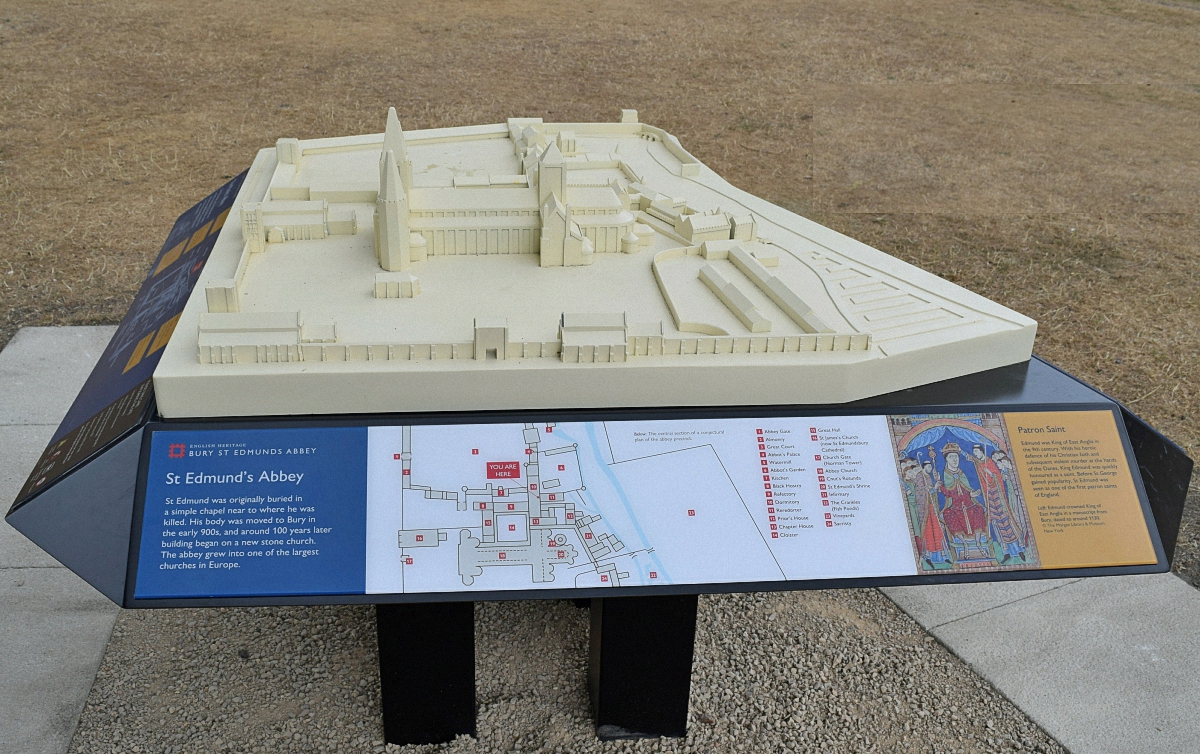 The model was originally made by Nigel Purdy some 30 years ago and English Heritage asked Nigel to repair and repaint the original model as a centerpiece for four new interpretation panels near the ruins of the Abbey Church.  This, in turn, was part of a larger scheme of 13 panels which have now been installed by English Heritage.

The model can now help visitors to the site and is a very useful aid for the tour guides who explain the site to visitors.  This is all part of the broader interpretation Plan being developed by the Abbey Heritage Partnership for the whole Abbey site, not just that part in the Abbey Gardens.
Click here to download a simple location plan of the new English Heritage panels and the model.
Similar articles
15th August 2022
Bury St Edmunds based ceramic artist Deborah Pipe has made 27 ceramic…
---
3rd August 2022
The latest Abbey of St Edmund Core Group meeting was held at…
---
25th July 2022
Local people, and some from afar, had the chance to see the…
---
View all news