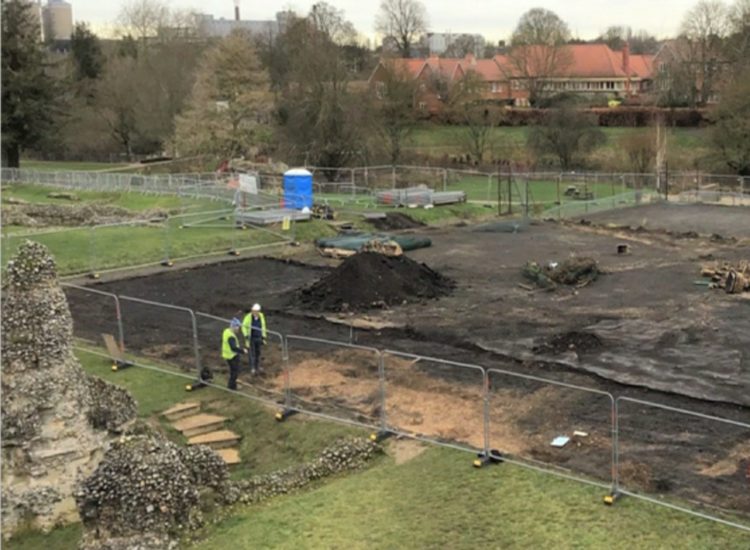 End of tennis courts is new beginning
The removal of the old tennis courts at the east end of the ruins of the Abbey Church opens up some exciting possibilities for the future.
For many years the old tennis courts have overlain the buried remains of the easternmost apsidal chapel at the eastern end of the Abbey Church (see the sandy coloured area in the photo).  They overlooked the ruins of the Crypt of the Abbey Church which lay under the Shrine of St Edmund on the former ground floor level above.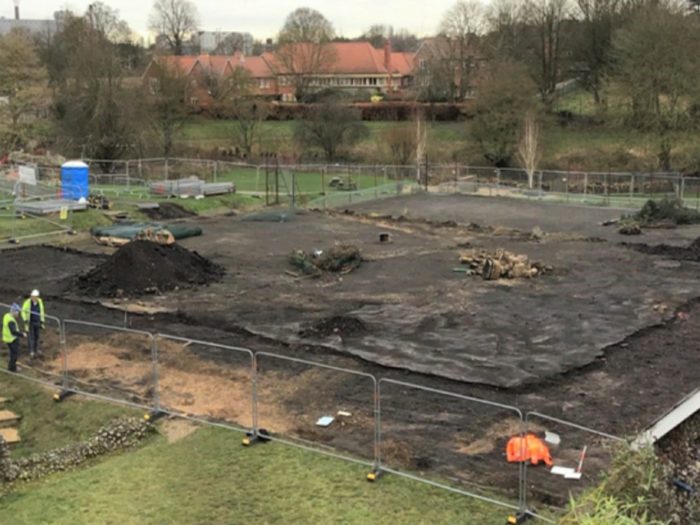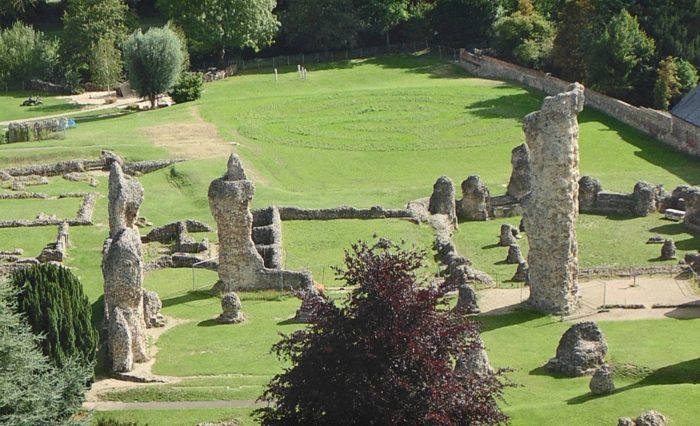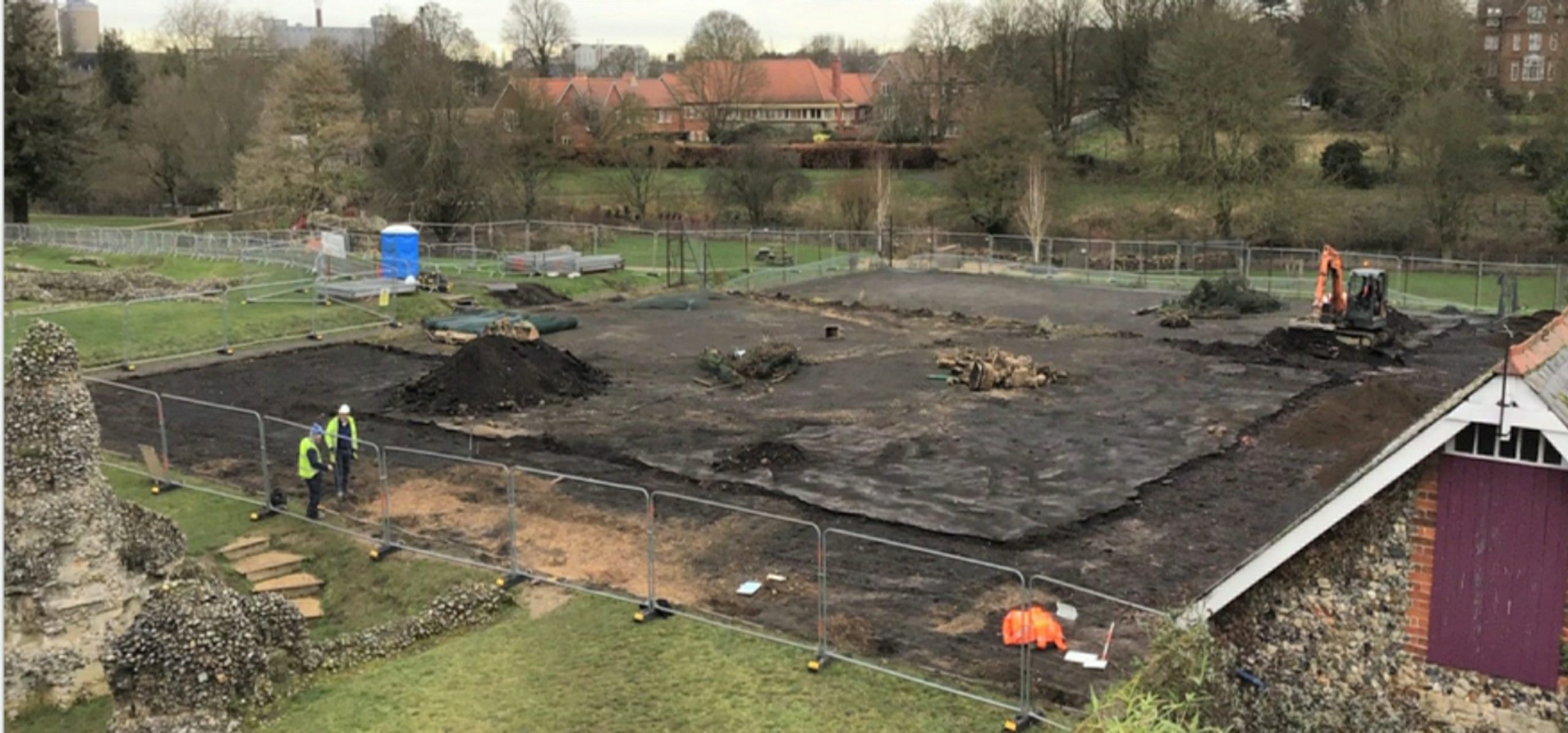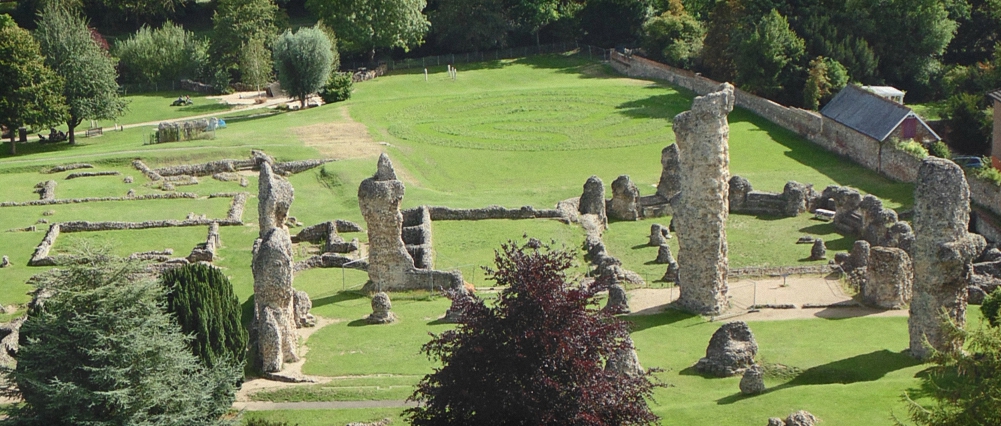 Now that the work of clearing the tarmac surface of the old tennis courts and the underlying clinker base has been completed, it has enabled the area to be dressed with top soil and sown with a wild flower grass seed mix.  This sward has been mown as a labyrinth which people will be able to walk around during the Millennium Celebrations.
The Heritage Partnership hopes to fund the first stage of a geophysical survey across the central and eastern parts of the Abbey Church, the outbuildings to the north and valley floor to the River Lark.  It remains to be seen whether this will confirm popular speculation that the mortal remains of St Edmund lie under the old tennis courts.
In the longer term, the Heritage Partnership hopes that the site of the old tennis courts can be used to help explain the history of the Abbey and the story of St Edmund.
Similar articles
27th May 2022
A dramatic recreation by Robert Lloyd Parry of M R James' 1932…
---
6th May 2022
Bury Water Meadows Group (BWMG) will be hosting a BioBlitz on Saturday…
---
2nd May 2022
Seven medieval manuscripts have gone on display at the abbey where they…
---
View all news