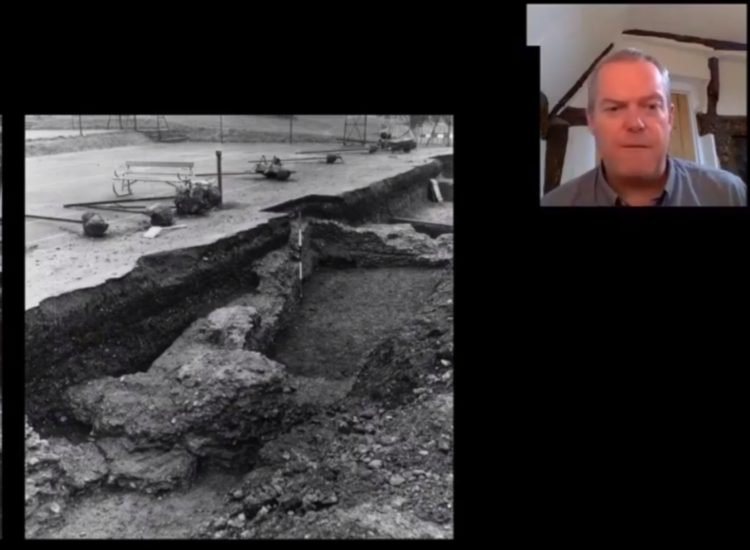 Hundreds watch first live talk
The first of four online talks streamed free from St Edmundsbury Cathedral, on their Facebook page, to celebrate the 1000th anniversary of the founding of the Abbey in 1020 was seen by at least 250 people on Saturday November 28th.
Dr Richard Hoggett,  examined the ways in which antiquaries and archaeologists have approached the study of the abbey since the Dissolution, and he revealed to his audience what recent archaeological fieldwork has told us about the development of the monastic site.  His talk, entitled The Abbey, the Antiquaries and the Archaeologists: Discovering the Abbey of St Edmund was very well received by people who watched in their own homes due to Covid precautions.
More talks are planned, for details see From Rise to Ruins – a programme of digital talks
If you missed this first talk, you can watch a recorded version here
Similar articles
27th May 2022
A dramatic recreation by Robert Lloyd Parry of M R James' 1932…
---
6th May 2022
Bury Water Meadows Group (BWMG) will be hosting a BioBlitz on Saturday…
---
2nd May 2022
Seven medieval manuscripts have gone on display at the abbey where they…
---
View all news