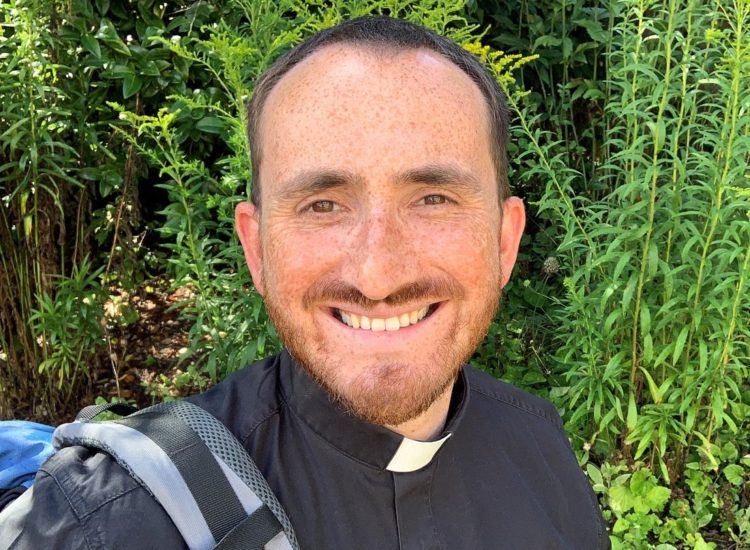 St Edmund honour ahead of pilgrimage to mark 1000 years of the Abbey
Bury St Edmunds was once a centre of international pilgrimage with people travelling thousands of miles to visit the shrine of St Edmund.
Now, to mark the 1000th year of the Abbey of St Edmund and raise money for a mental health charity, a vicar is about to take on a walk that represents the final stretch of their pilgrimage.
Rev Tom Mumford from St Gregory's Church in Sudbury will walk a 20-mile stretch of St Edmund's Way from Sudbury to St Edmundsbury Cathedral in Bury St Edmunds this Saturday.
Back in the 15th century, upon completing their journey to the shrine of St Edmund, a pilgrim would acquire a badge. They would then wear this on their subsequent travels including their return to Bury St Edmunds.
Only eight of these badges still exist, with one, depicting two archers shooting at a central figure in front of a tree, is on display at Moyse's Hall Museum.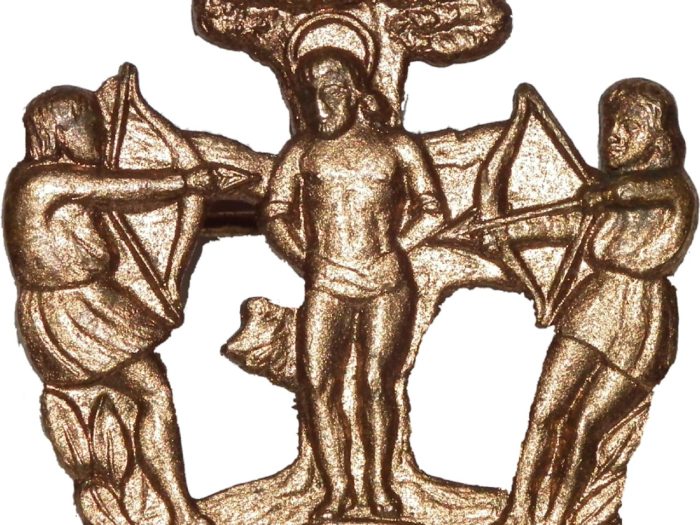 Pilgrim badge (West Suffolk Heritage Service)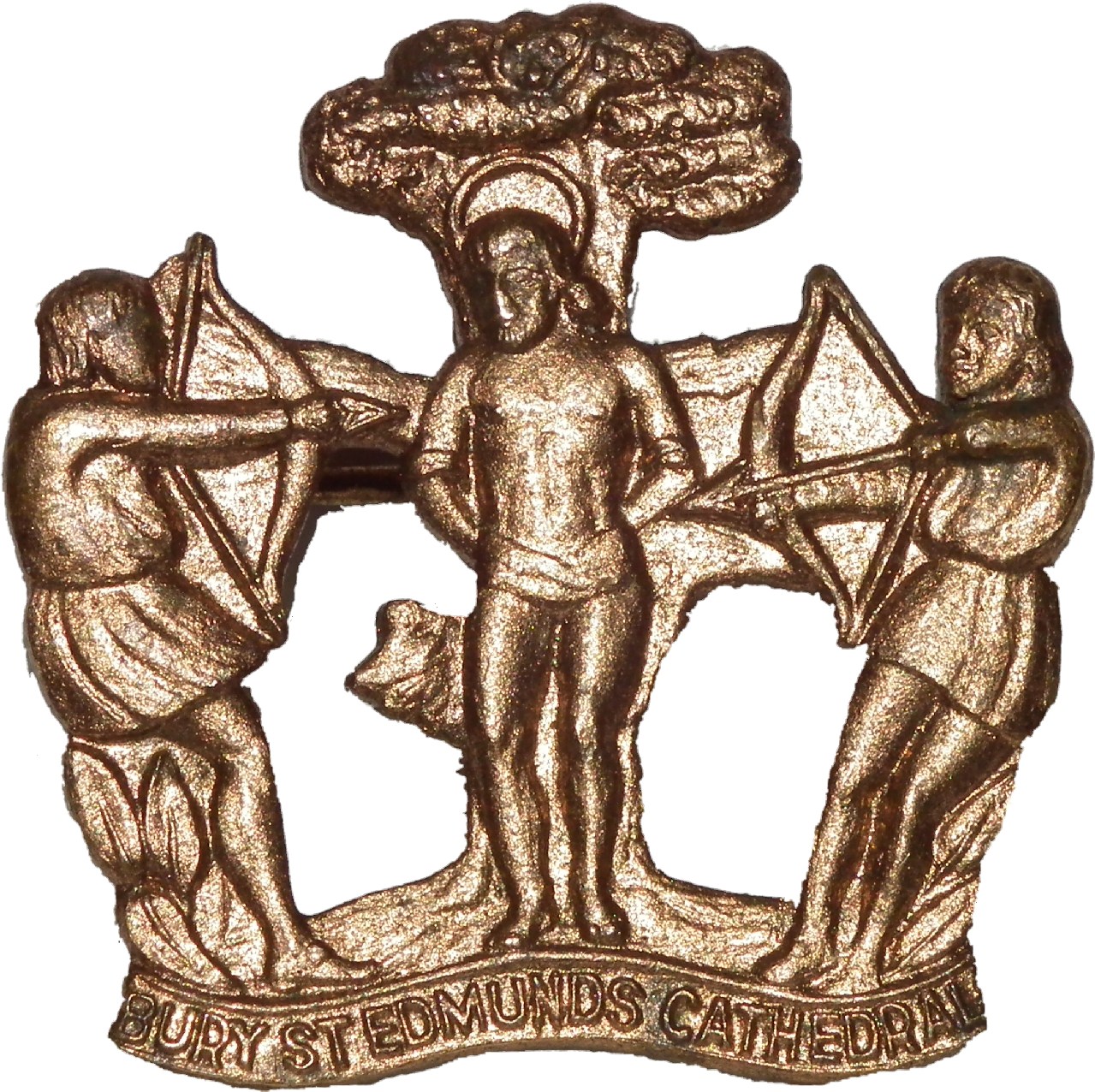 On Saturday Rev Mumford will complete his journey wearing a replica of this badge, given by the museum. The replica was made by Dr Steve Jones, Metallurgist and Secretary of the Friends of Moyse's Hall Museum.
"I believe I will become the first person to wear the St Edmund Pilgrim badge on a pilgrimage since the days of Henry VIII which is pretty cool," said Tom.
He will be raising funds for the Kernos Centre, a mental health and wellbeing charity based in Sudbury.
Tom said: "The COVID19 pandemic has heightened anxiety in our nation like nothing I have seen in my lifetime. Isolation has intensified loneliness, lockdown has caused both mental and financial depression. Our lives have been changed entirely, almost overnight. We have all had our dark days and weeks, how could we not?"
"Though many of us choose not to talk about it, I know from my own experience and from speaking to parishioners during lockdown that things have been really up and down. So, recognising the increasing need for mental health support at this time, all money I raise will be donated to the Kernos centre to support local people in their time of need."
Moyse's Hall Museum is run by West Suffolk Council.
Cllr Jo Rayner, Cabinet Member for Leisure and Culture said: "We are very proud of our history and heritage and while many of the events to celebrate 1000 years of the Abbey have, for obvious reasons, had to be put on hold until it is safe, we are delighted Rev Mumford will proudly be wearing the St Edmund Pilgrim Badge as he undertakes the walk along St Edmund's Way."
Cllr Robert Everitt, West Suffolk's Cabinet Member for Families and Communities, said: "The Council has, through its Families and Communities work, been working to raise and recognise the importance of mental health and so we are very happy to support Tom in his fundraising walk and wish him all the very best."
To donate, go to Tom's 'Go Fund Me' page: https://uk.gofundme.com/f/tom-mumford-pilgrimage-to-bury-st-edmunds
Similar articles
27th May 2022
A dramatic recreation by Robert Lloyd Parry of M R James' 1932…
---
6th May 2022
Bury Water Meadows Group (BWMG) will be hosting a BioBlitz on Saturday…
---
2nd May 2022
Seven medieval manuscripts have gone on display at the abbey where they…
---
View all news