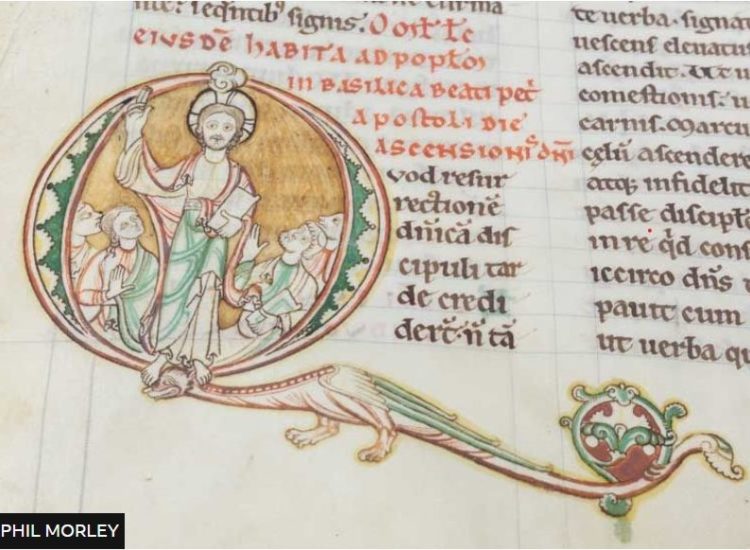 Bury St Edmunds manuscripts return
Seven medieval manuscripts have gone on display at the abbey where they were written, nearly 500 years after it was closed during Henry VIII's Reformation.
They were created by 12th Century monks in Bury St Edmunds in Suffolk. Two Cambridge University colleges have loaned the manuscripts for an exhibition marking the abbey's millennium celebrations. Canon Matthew Vernon said they "help us understand the life of the abbey and its monks' faith in God".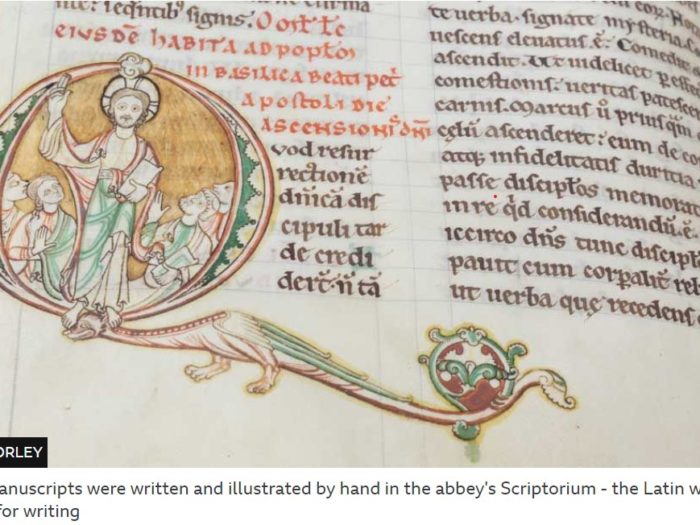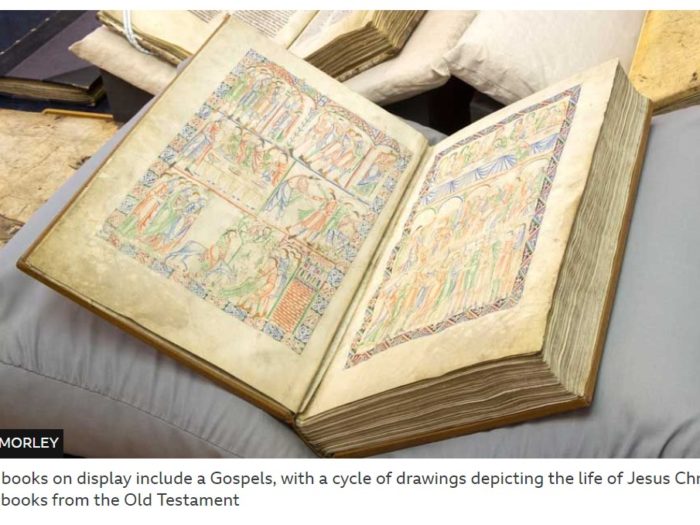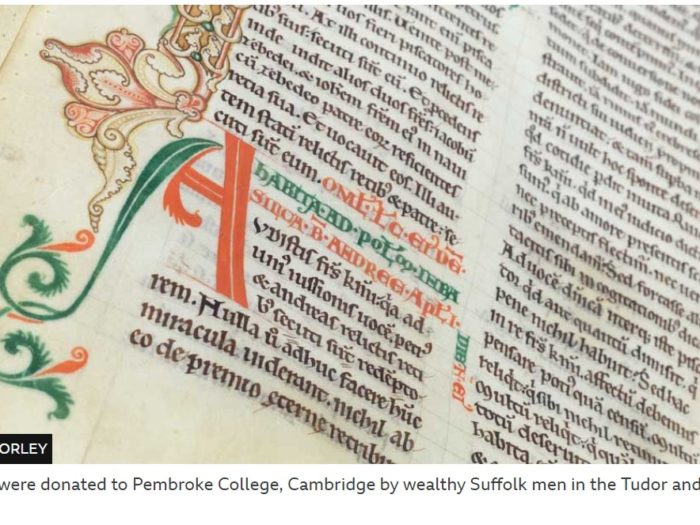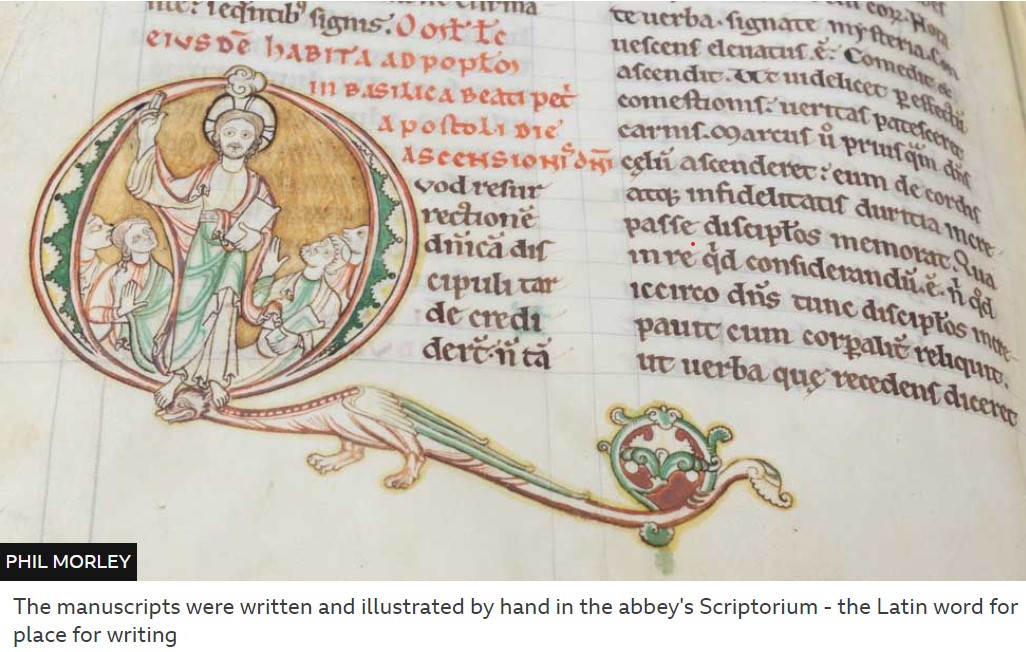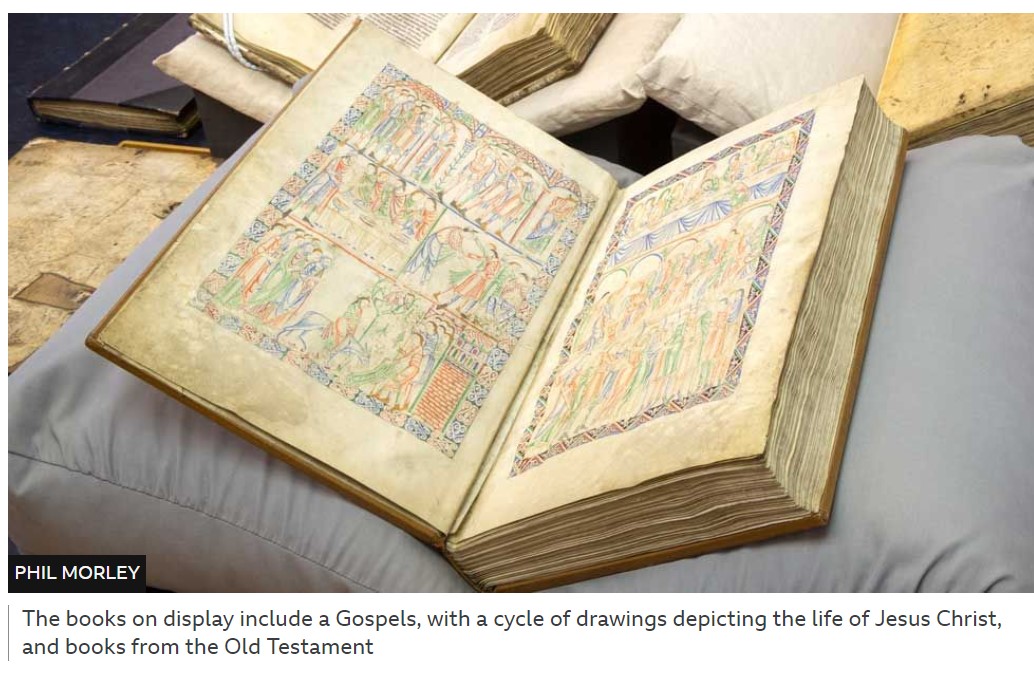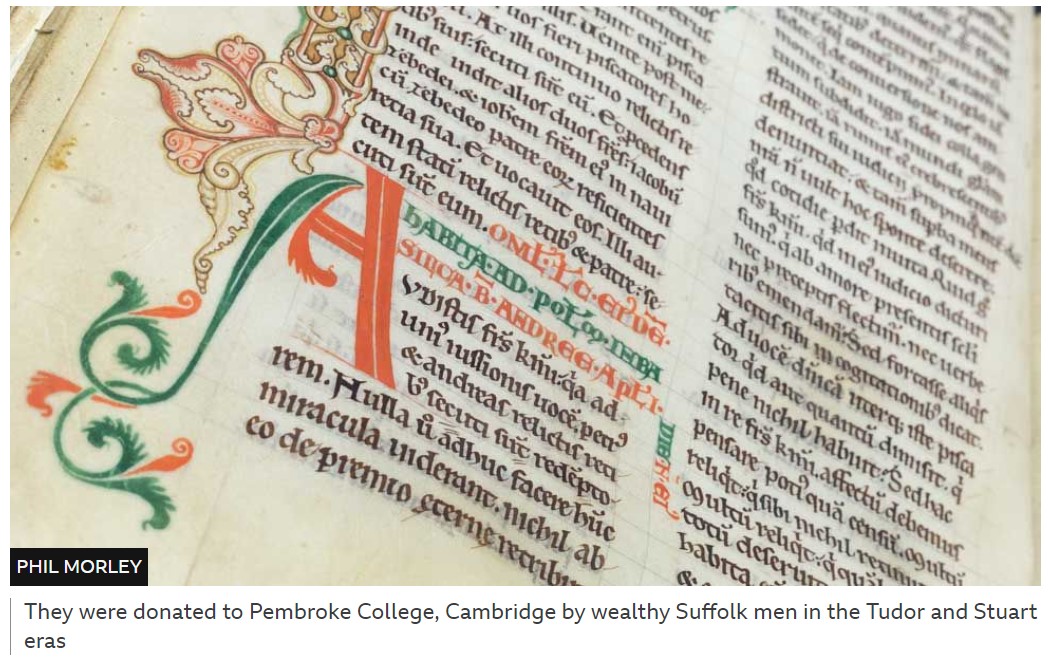 St Edmunds Abbey was founded in 1020 at the site of the remains of the martyred Saxon king Edmund and became one of the richest English religious houses during the medieval period. Celebrations to mark its millennium were delayed due to the pandemic.
There were about 3,000 books in the Benedictine abbey's library when Henry VIII ordered its closure 1539, of which only 270 have survived. Six of the manuscripts on display came into the possession of Ipswich merchant and landowner William Smart, who gave them to Pembroke College, Cambridge in 1599. The seventh was donated to Pembroke by Edmund Boldero, who was born in Bury St Edmunds and was a 17th Century master of Jesus College, Cambridge.
Canon Vernon, who is part of the Abbey 1000 group, said: "The monks showed their religious commitment by creating objects of great artistic skill and beauty." The exhibition includes details of life at the abbey, explains how the manuscripts were written and describes life in the town during in the Middle Ages.
The Abbey 1000 celebrations have been funded by the National Lottery Heritage Fund, two local councils and corporate sponsorship.
St Edmundsbury Cathedral's Secrets of the Abbey: History Returns runs until 8 June.
Similar articles
6th May 2022
Bury Water Meadows Group (BWMG) will be hosting a BioBlitz on Saturday…
---
28th April 2022
The existing metal panels date back some 30 years, only four remain…
---
19th April 2022
The most recent episode of the English Heritage podcast features The Abbey…
---
View all news