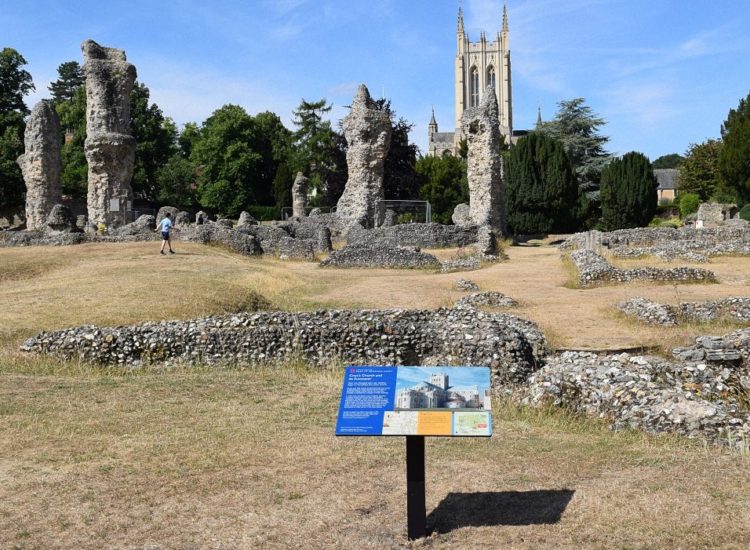 English Heritage Interpretation panels installed
The new Heritage Interpretation Panels have been produced in collaboration between English Heritage and the Abbey of St Edmund Heritage Partnership are now being installed in the Abbey Ruins just in time for the Picnic in the Park this coming Saturday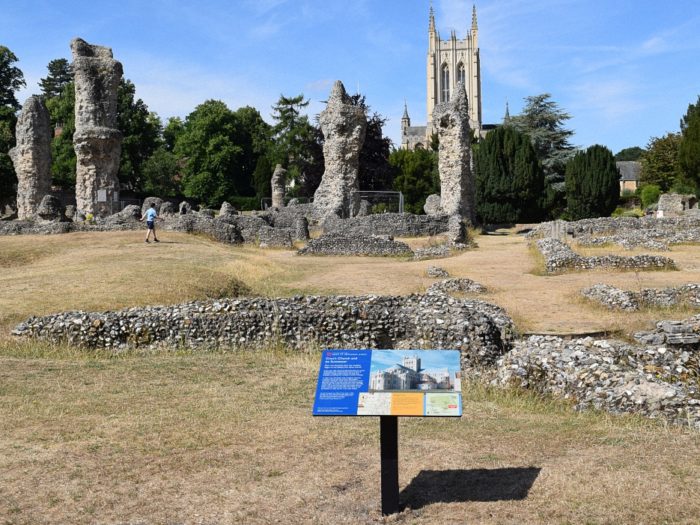 A new panel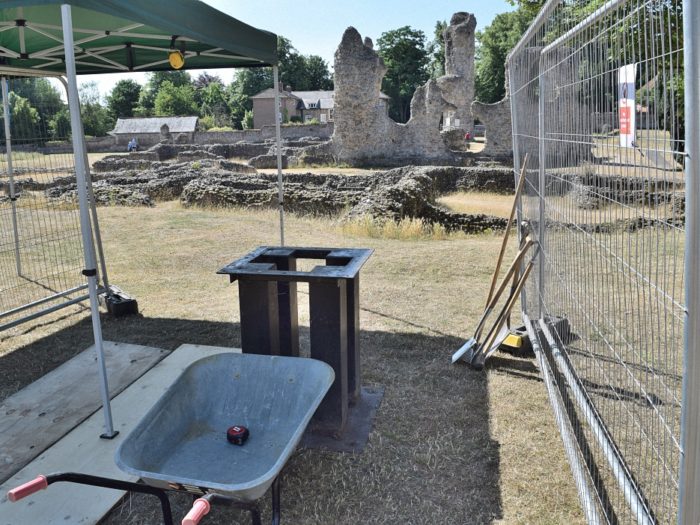 The new site for the model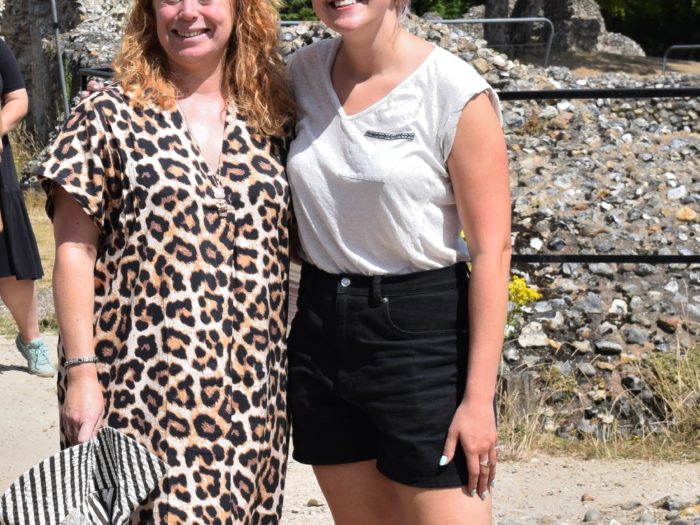 Shelley Garland and Jess Freeland of English Heritage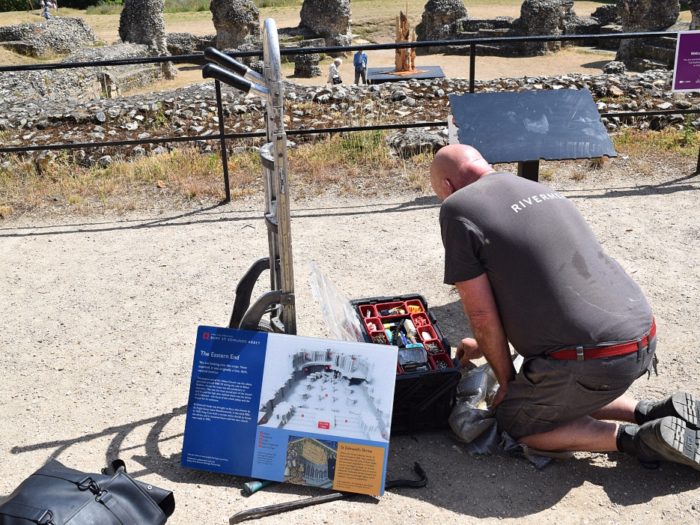 Installing a panel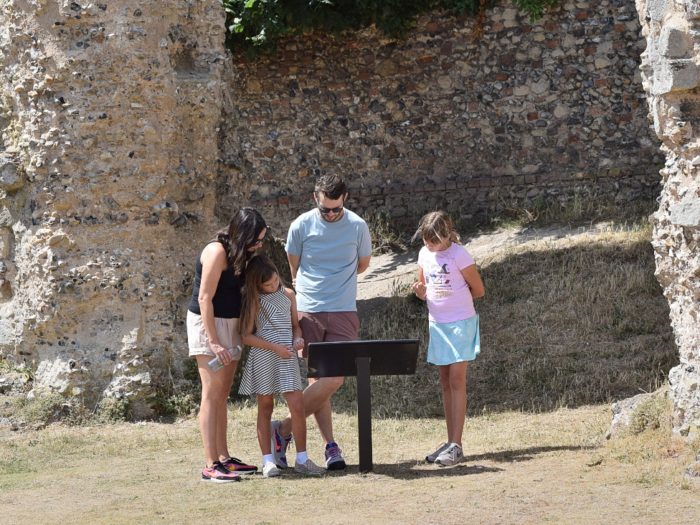 Visitors immediately make use of the panels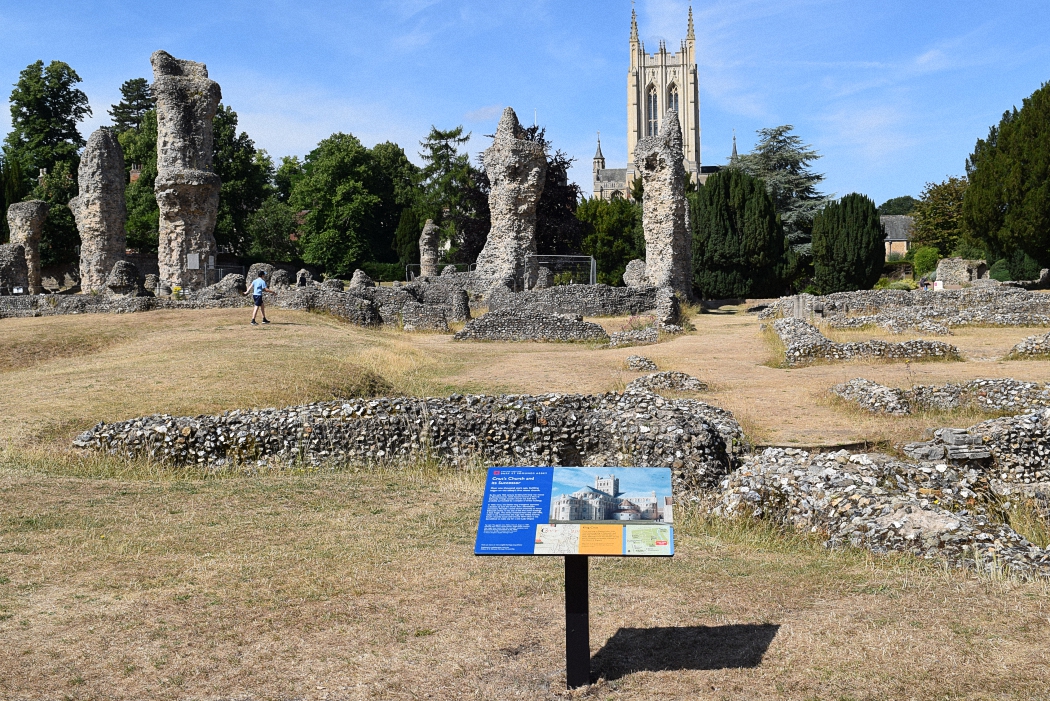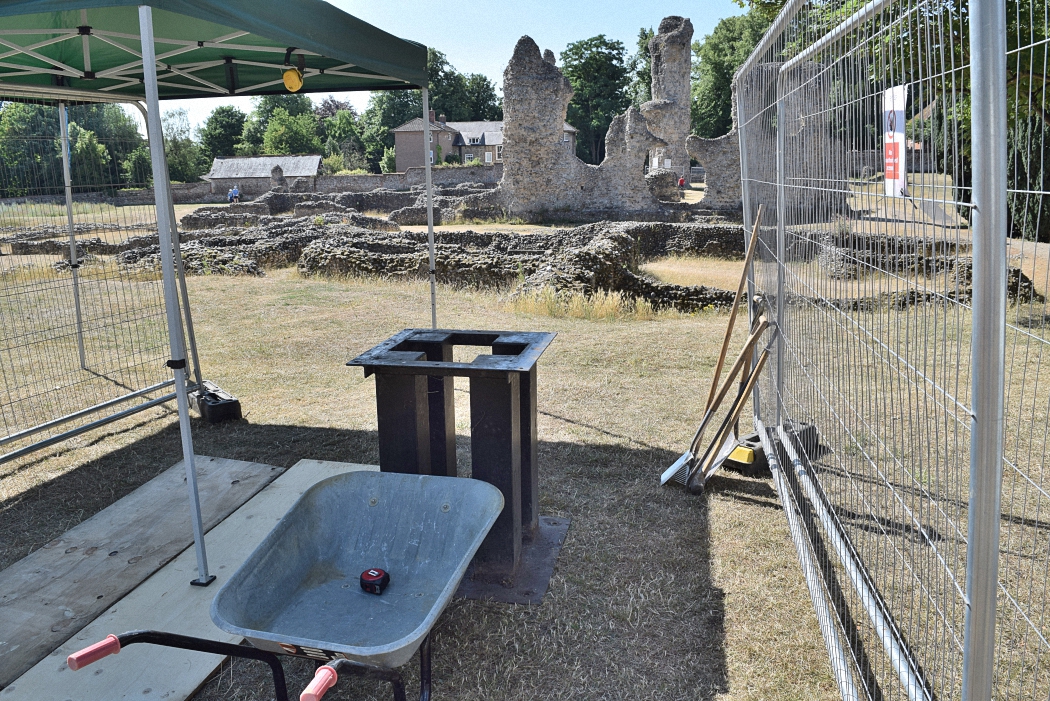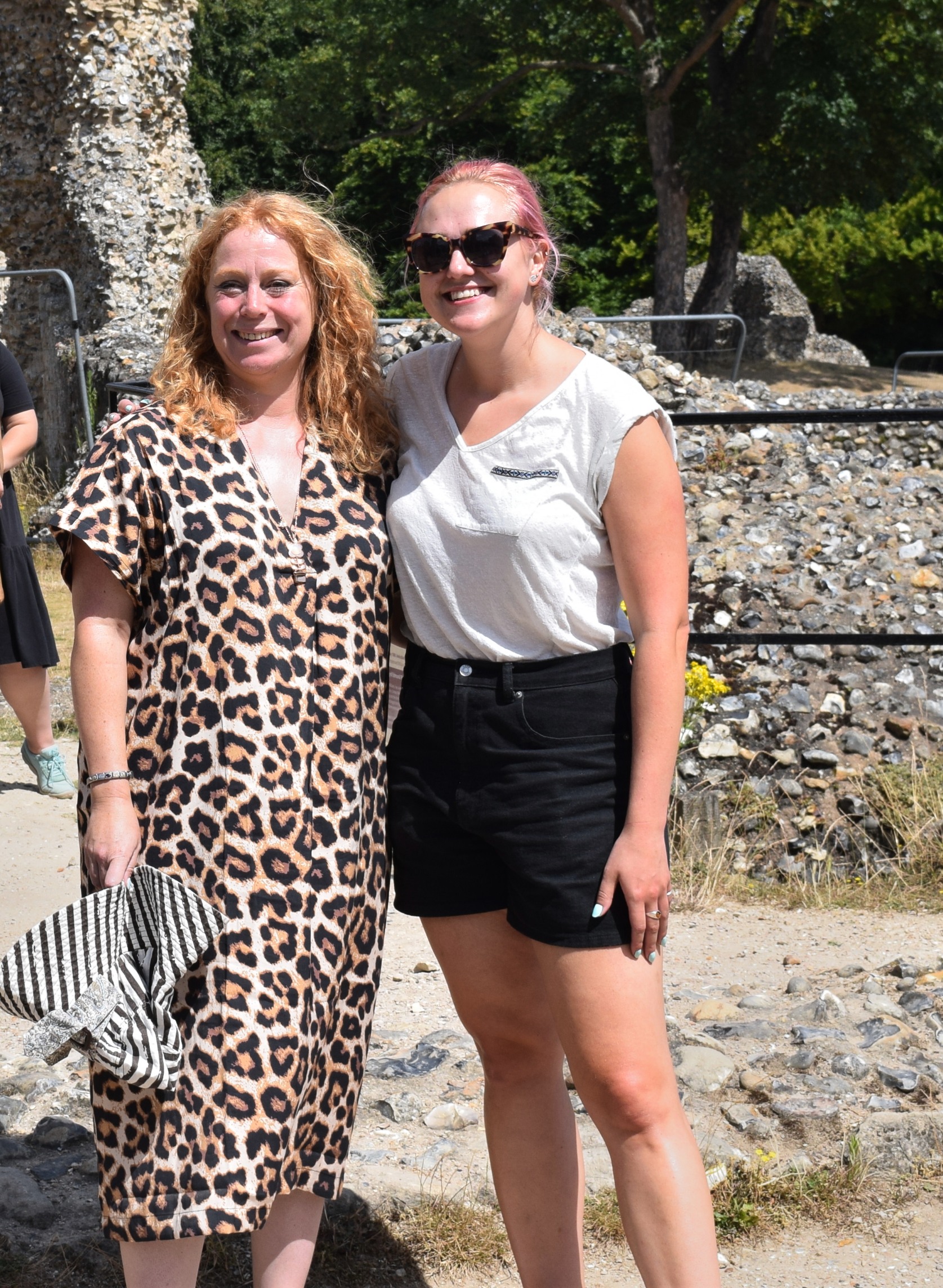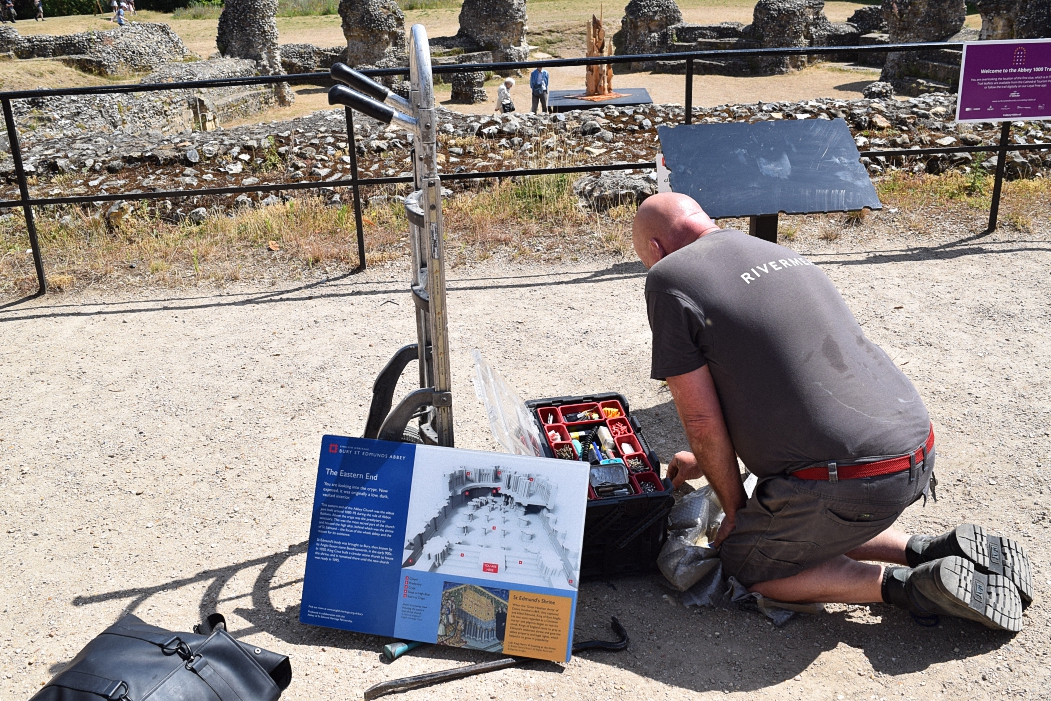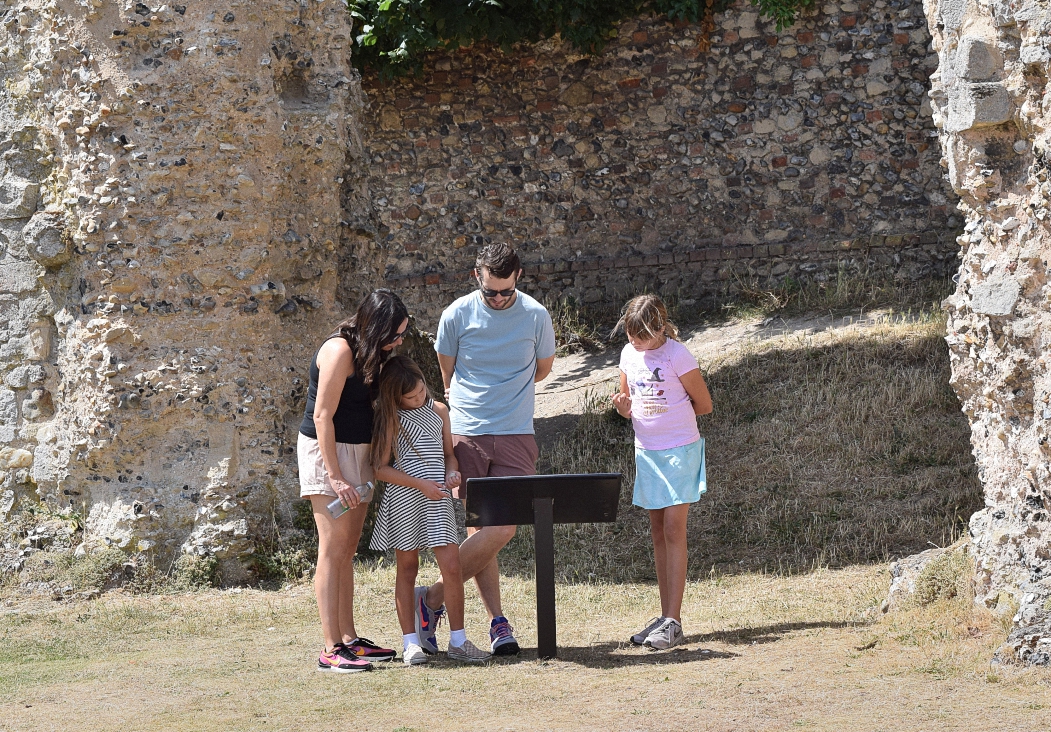 We think they mark the beginning of an excellent new phase in heritage interpretation at the Abbey of St Edmund ! Jess Freeland (interpretation Manager, free sites) and her team are to be congratulated on the final results.  The 13 panels have been funded by English Heritage but an extra grant from Bury St Edmunds Town Council was secured by the Heritage Partnership to maximise the use of the reconstruction drawings in the scheme.
There is also an important model of the Abbey which has been resited nearer to the ruins, refurbished and new interpretation added as part of the scheme.
English Heritage have begun to add more at their website on Bury St Edmunds Abbey, see www.english-heritage.org.uk/bury
The new digital reconstruction images of the Abbey were researched by Stephen Brindle and digitally modelled by Carlos Lemos, both of English Heritage.  The final images were completed by Bob Marshall a graphic artist, working on this project for English Heritage.
The cooperation between English Heritage and the Abbey Heritage Partnership's Interpretation Working Group has been very effective throughout this process.
The installation is being carried out by Rivermeade and an English Heritage archaeologist was present throughout.
Why not come along when you can to have a look and let us know if you like them as much as we do.
Similar articles
15th August 2022
Bury St Edmunds based ceramic artist Deborah Pipe has made 27 ceramic…
---
3rd August 2022
The latest Abbey of St Edmund Core Group meeting was held at…
---
28th July 2022
The newly refurbished model of the Abbey of St Edmund has been…
---
View all news