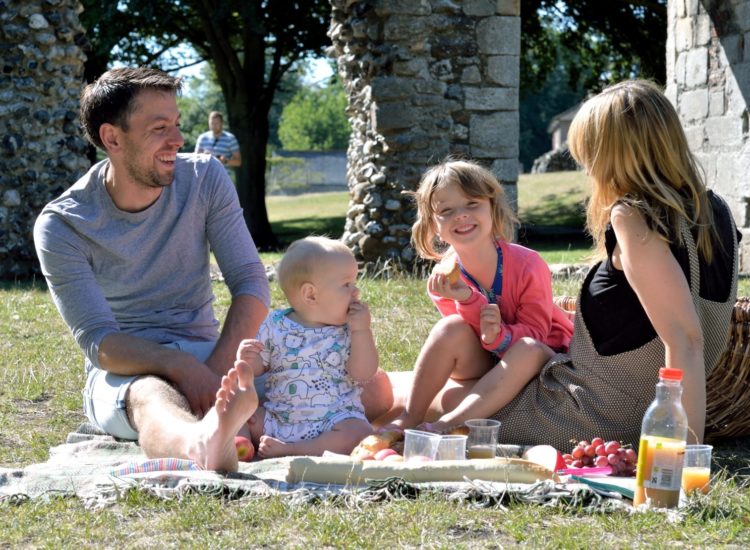 Free Picnic in the Park, Saturday July 16
Abbey of St Edmund 1000 Celebrations
Picnic in the Park, Saturday 16 July, Free event
Abbey Gardens, Bury St Edmunds
Pack a picnic and pop into the Abbey Gardens in the heart of Bury St Edmunds, Suffolk on Saturday 16 July (between 10am and 4pm) to celebrate the 1000th anniversary of the founding of the Abbey of St Edmund by King Canute.
The free, Picnic in the Park event is for everyone to enjoy a day in the summer sun with live music and entertainment among the picturesque Abbey Gardens and remains of the Abbey.
Watch local performers, discover more about the Abbey's past with a guided tour and browse the many stalls set up by craft makers, charities and community groups; there's also plenty of activities to keep younger visitors happily entertained. Share your picnic with family and friends or take advantage of the many food a drink stalls offering tasty food to buy.
Organised by West Suffolk Council, Picnic in the Park is part of the Celebrations for All project. Supported by The National Lottery Heritage Fund, it will allow hundreds of people with mobility issues to take part.
The Abbey 1000 full year's programme of celebratory events can be viewed at www.abbeyofstedmund1000.co.uk.
Similar articles
15th August 2022
Bury St Edmunds based ceramic artist Deborah Pipe has made 27 ceramic…
---
3rd August 2022
The latest Abbey of St Edmund Core Group meeting was held at…
---
28th July 2022
The newly refurbished model of the Abbey of St Edmund has been…
---
View all news