M. R. James on the Abbey Church
A dramatic recreation by Robert Lloyd Parry of M R James' 1932 Athenaeum lecture on the Abbey of St Edmund took place on May 26 in Bury St Edmunds.
Renowned ghost story writer M R James was brought up near Bury St Edmunds and had a lifelong interest in the Abbey of St Edmund. He became the leading expert on its medieval manuscripts, and on the history and layout of its great abbey church. The lecture summarises his lifetime's research in an imaginary tour of the abbey church in its heyday.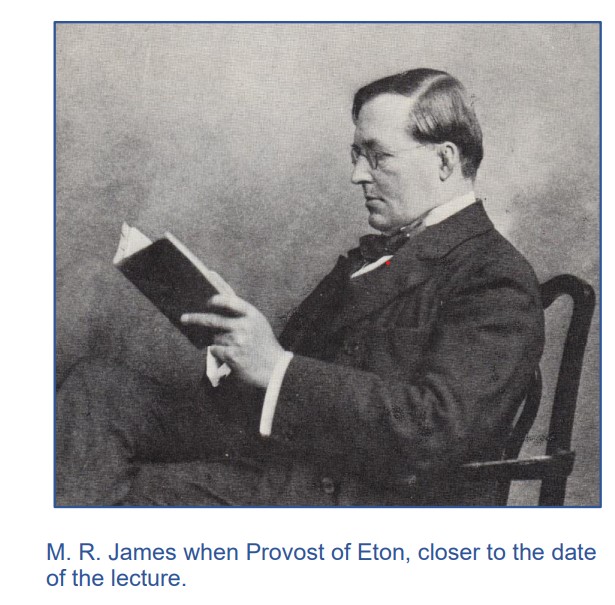 He was involved in a heated debate over the authenticity of the 'St Edmund relics' of Toulouse and, through abbey records, located many of the abbots' graves later revealed by excavation.
The lecture was first delivered by M.R. James in the Athenaeum on 21 April 1932. In speaking here, James was following in the footsteps of such notable writers as Charles Dickens and Oscar Wilde. James's lecture was apparently given in aid of the Athenaeum, which by the1930s had fallen on hard times. The lecture was evidently well received, with a lengthy review published in the Bury Free Press and Post of 23 April 1932 under the headline 'Bury Abbey Ruins "Asking to be Investigated"'. The article described 'a highly interesting lecture' and stated that it was 'no surprise to find a large audience, representative of the borough and of West and East Suffolk, present at the Athenaeum Hall to hear the Provost's talk'.
James' handwritten lecture notes were found in Cambridge University Library in 2018 by Dr Richard Hoggett, who transcribed and published them in 2020.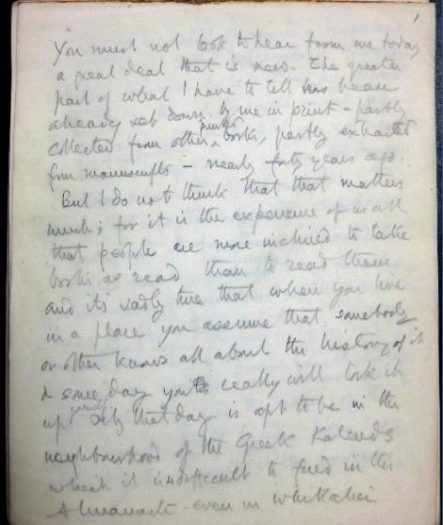 M.R. James handwritten notes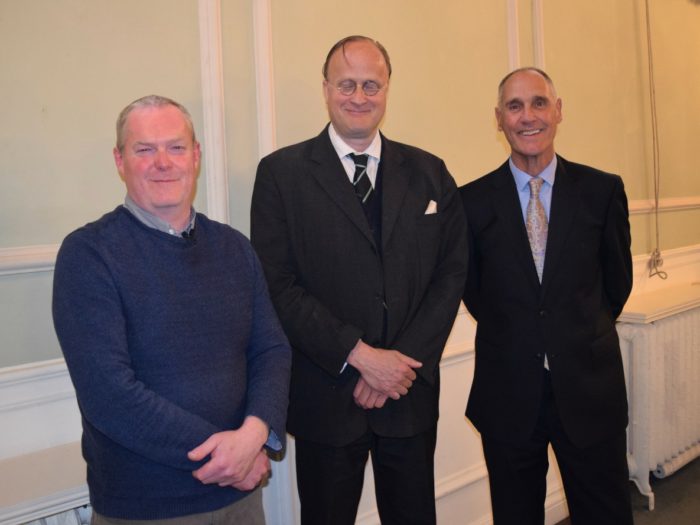 Dr Hoggett, Robert Lloyd Parry and Adrian Tindall
The audience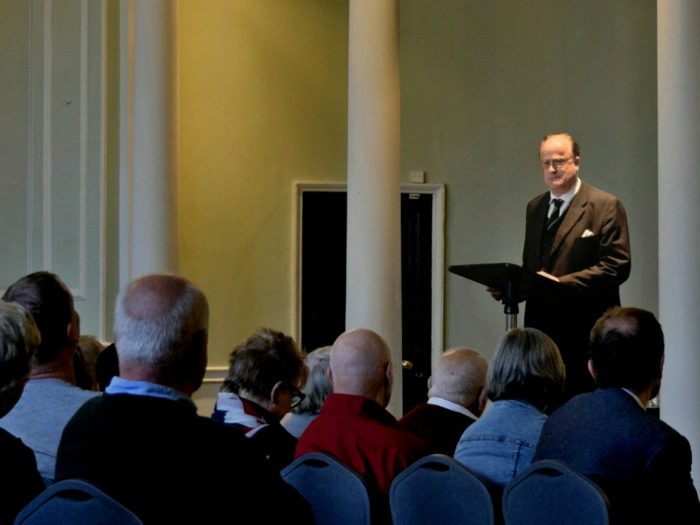 The lecture recreation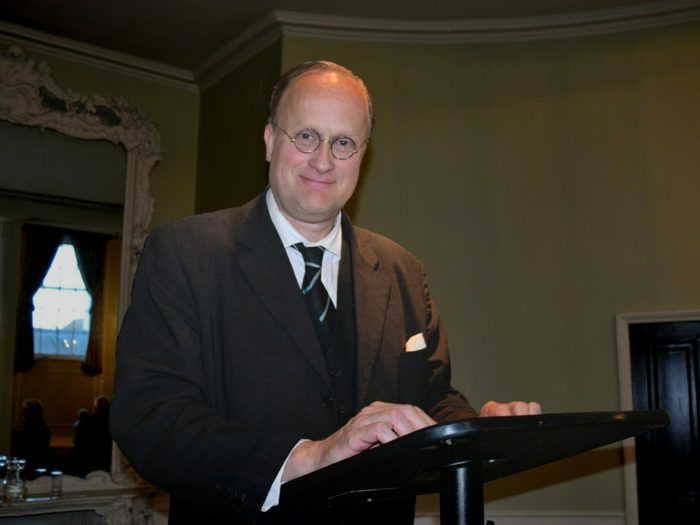 Robert Lloyd Parry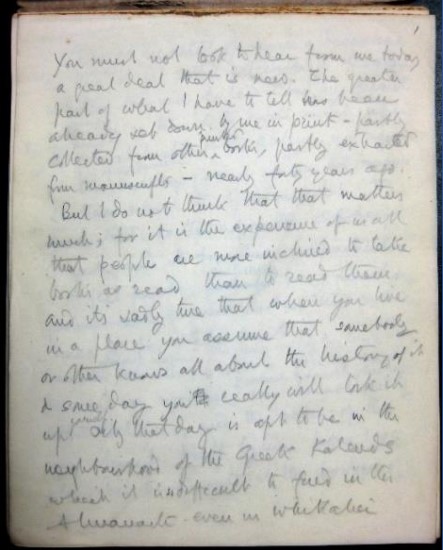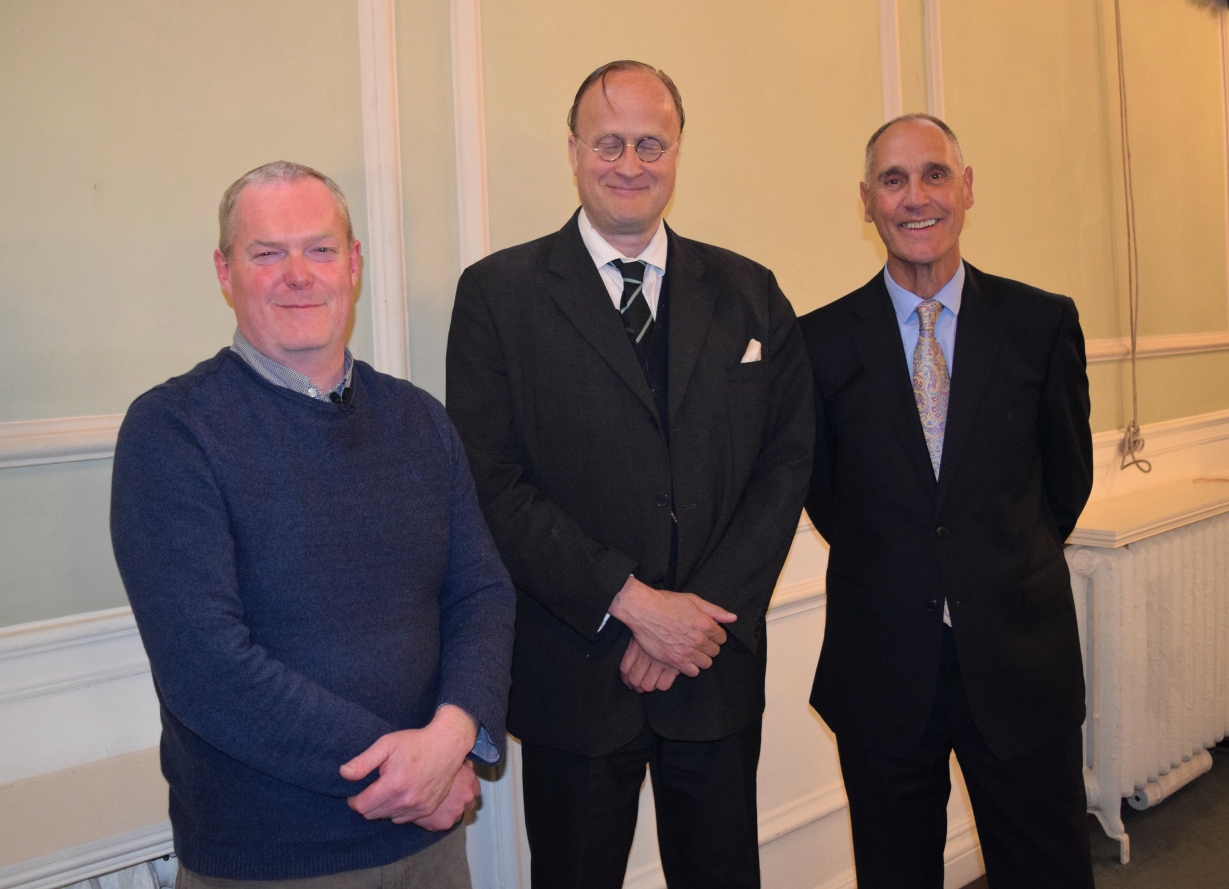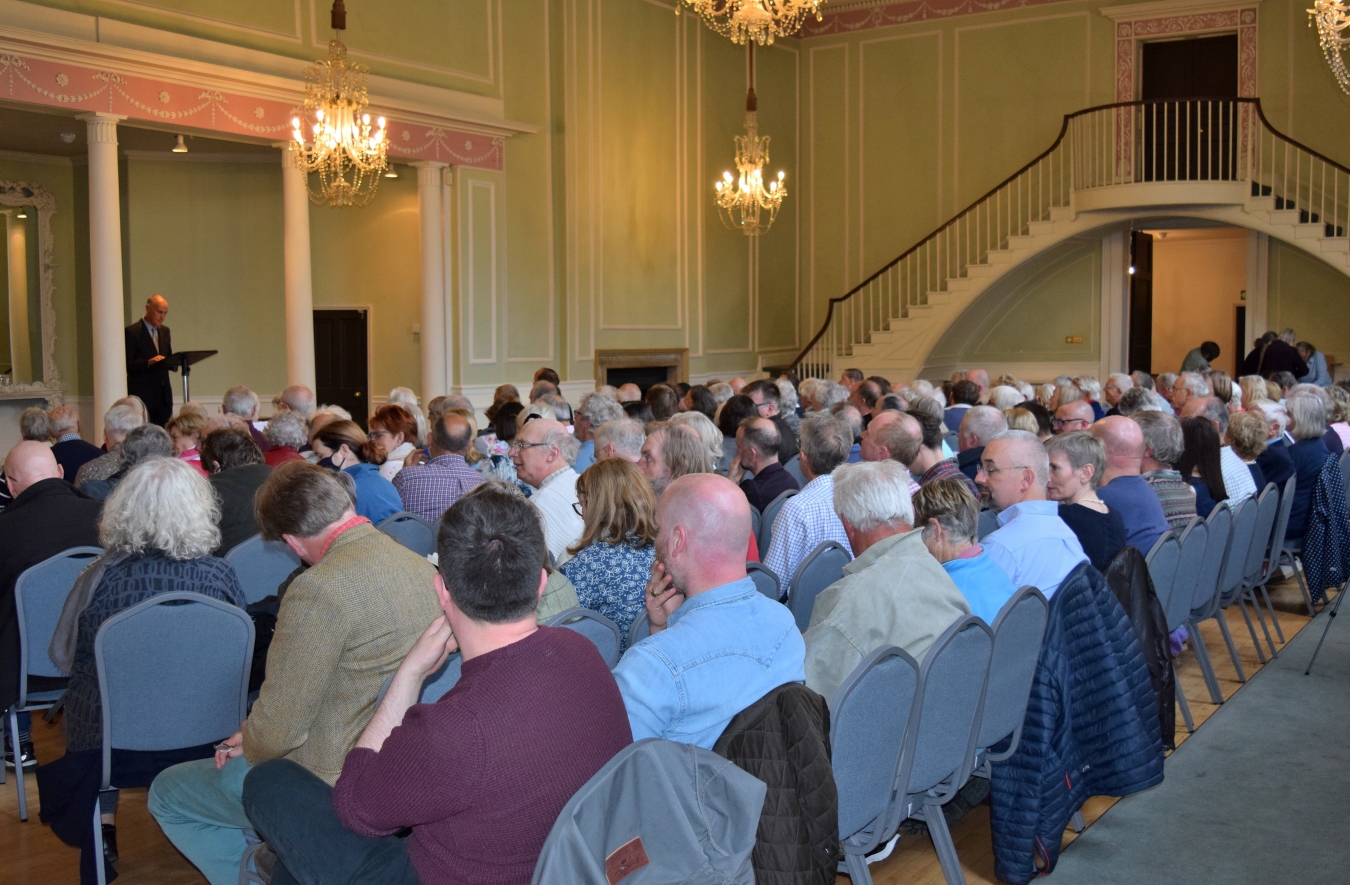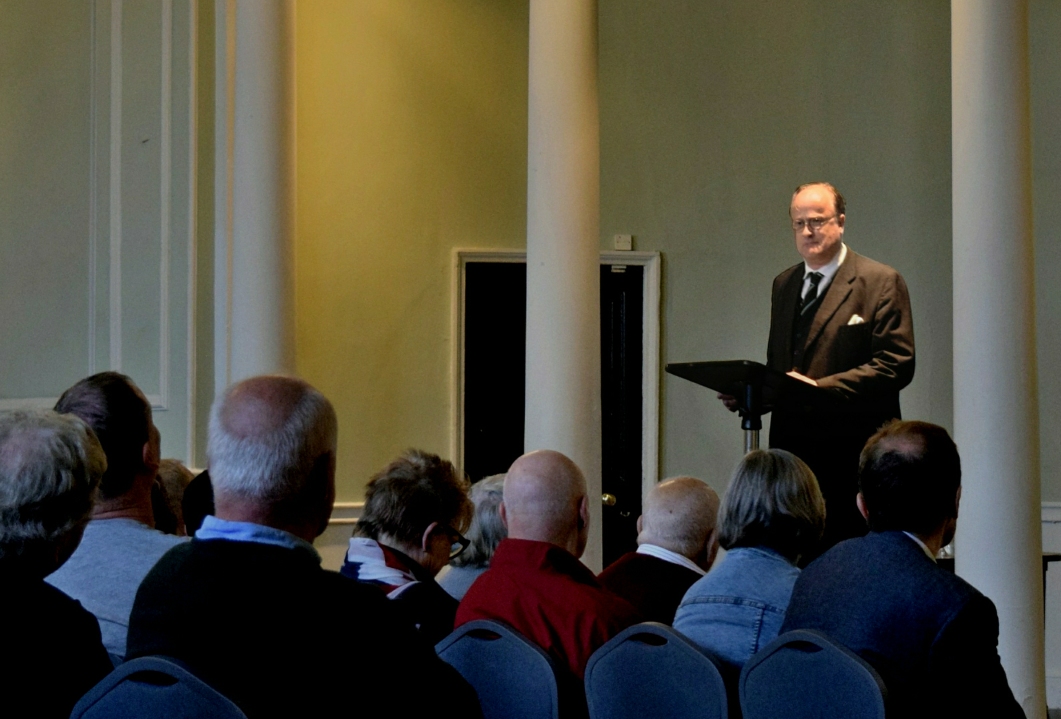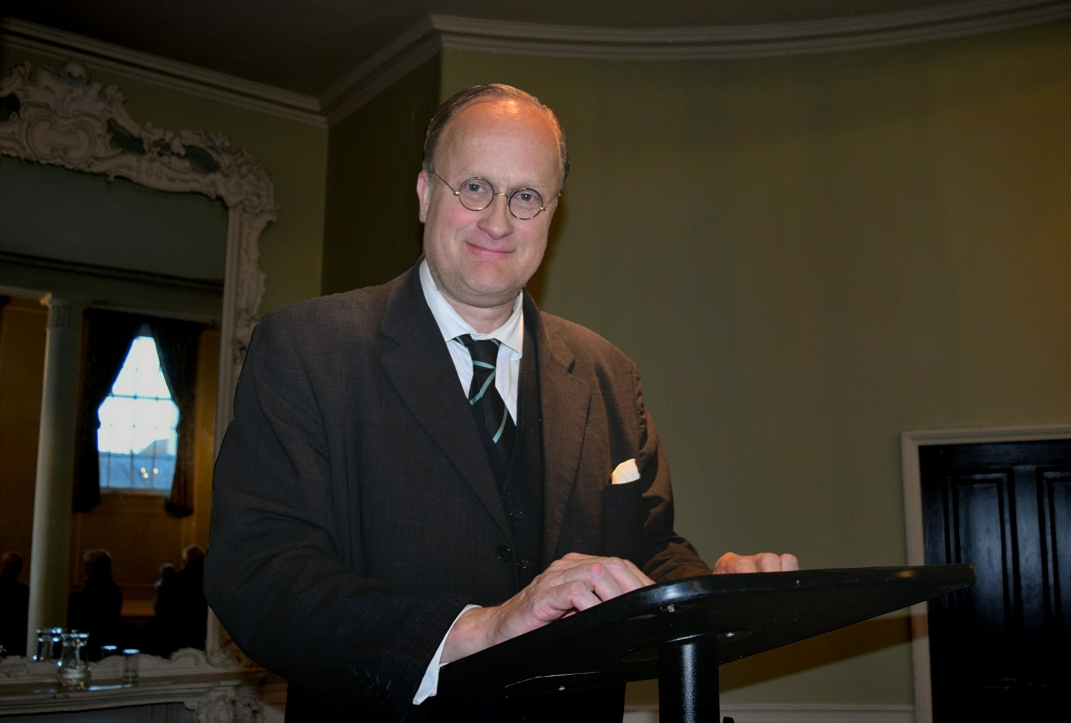 As part of the Abbey 1000 celebrations, Robert Lloyd Parry, performance storyteller of M R James' ghost stories, recreated this famous lecture, introduced by Dr Hoggett.
An audience of 150 people enjoyed the talk.  A video was made which can be seen here on YouTube.
This event was promoted by The Abbey of St Edmund Partnership, with the generous support of The Bury Society.
Similar articles
6th May 2022
Bury Water Meadows Group (BWMG) will be hosting a BioBlitz on Saturday…
---
2nd May 2022
Seven medieval manuscripts have gone on display at the abbey where they…
---
28th April 2022
The existing metal panels date back some 30 years, only four remain…
---
View all news