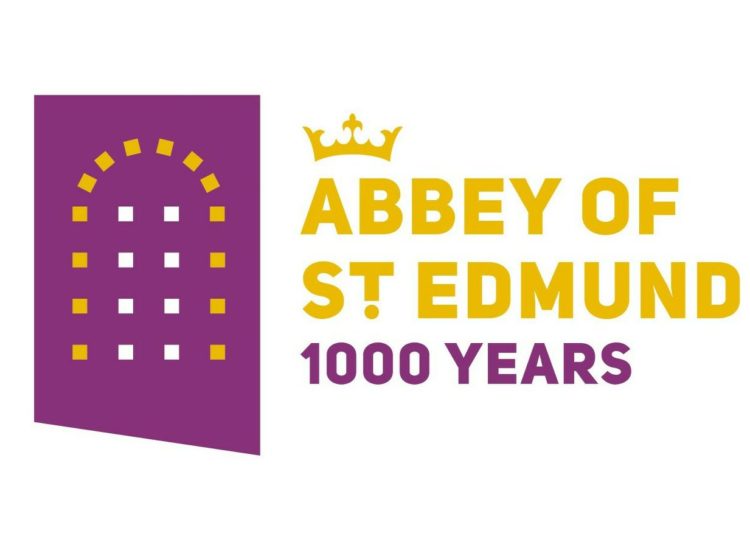 National Lottery Heritage Fund to support Abbey 1000 celebrations during 2022
The National Lottery Heritage Fund has approved a Heritage Grant of £99,200 to support many of the events planned for the Millennium Celebrations of the foundation of the Abbey of St Edmund, which have had to be postponed from 2020 to 2022.  The total value of the approved project is £208,950 including £109,750 match funding from local organisations.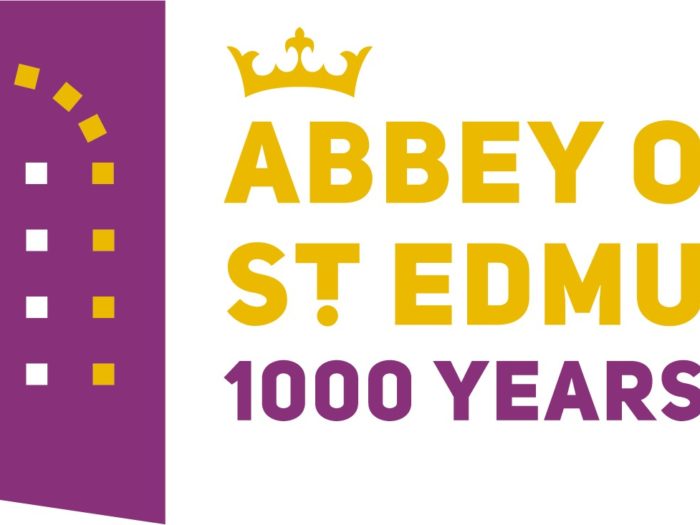 Abbey 1000 logo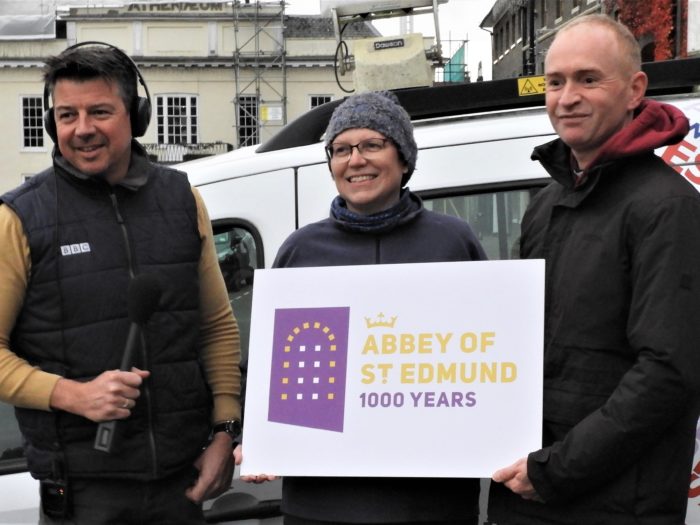 BBC Radio Suffolk interview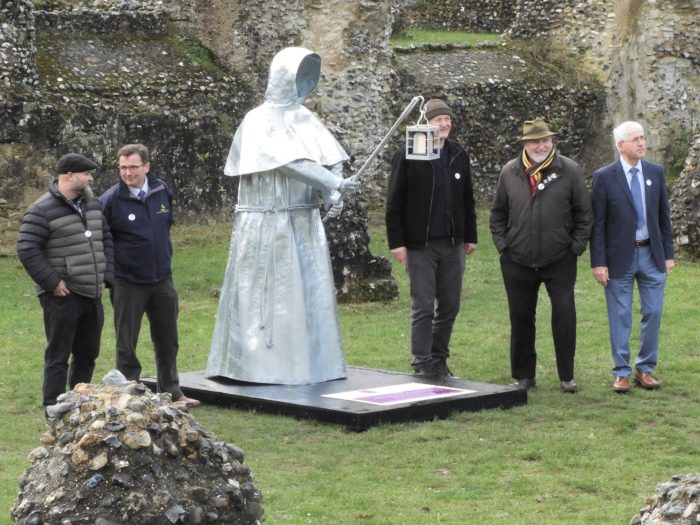 The monk statue launches events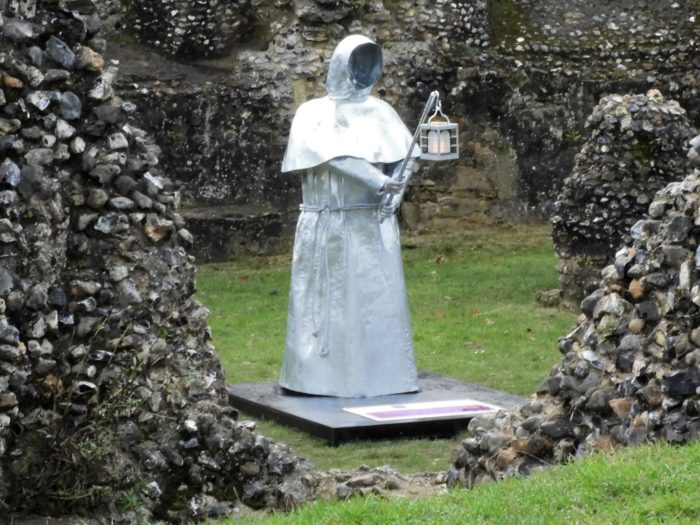 Monk statue in the crypt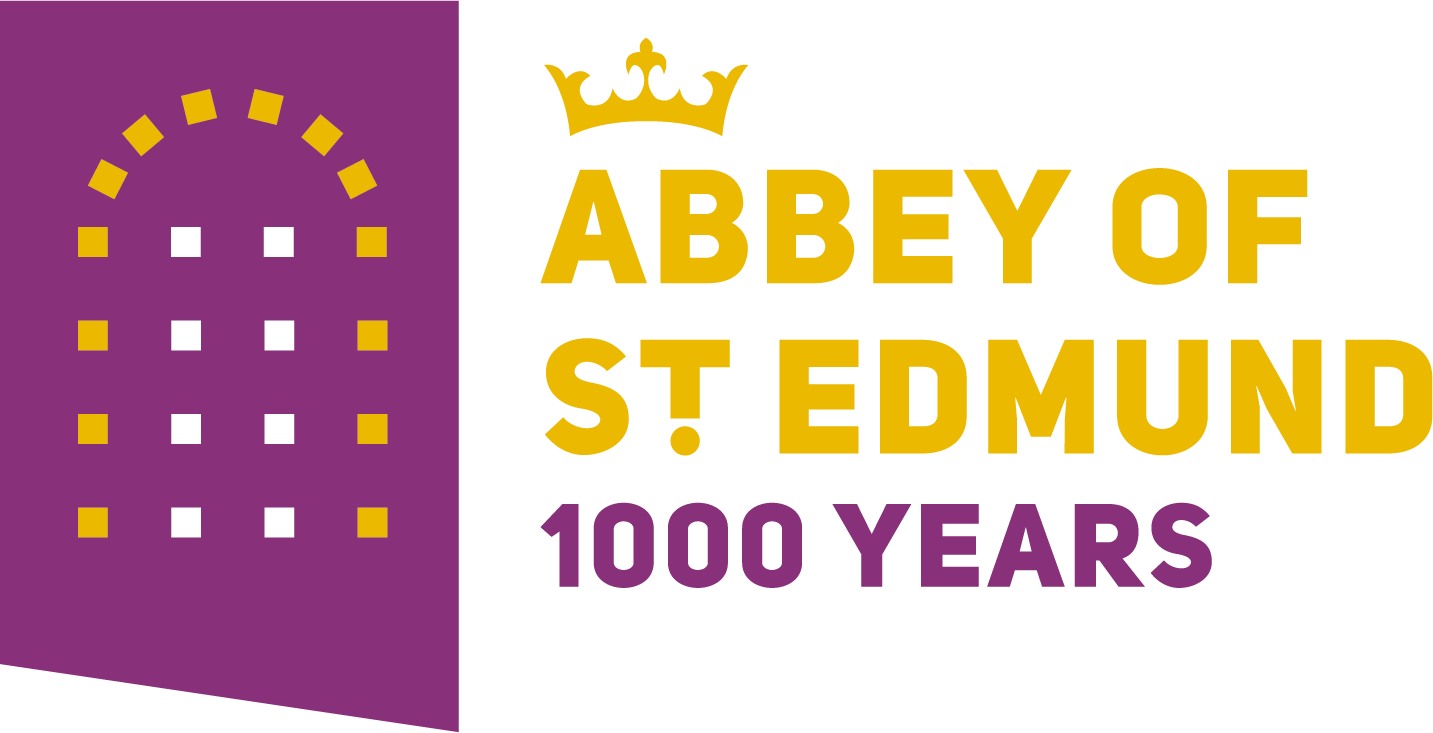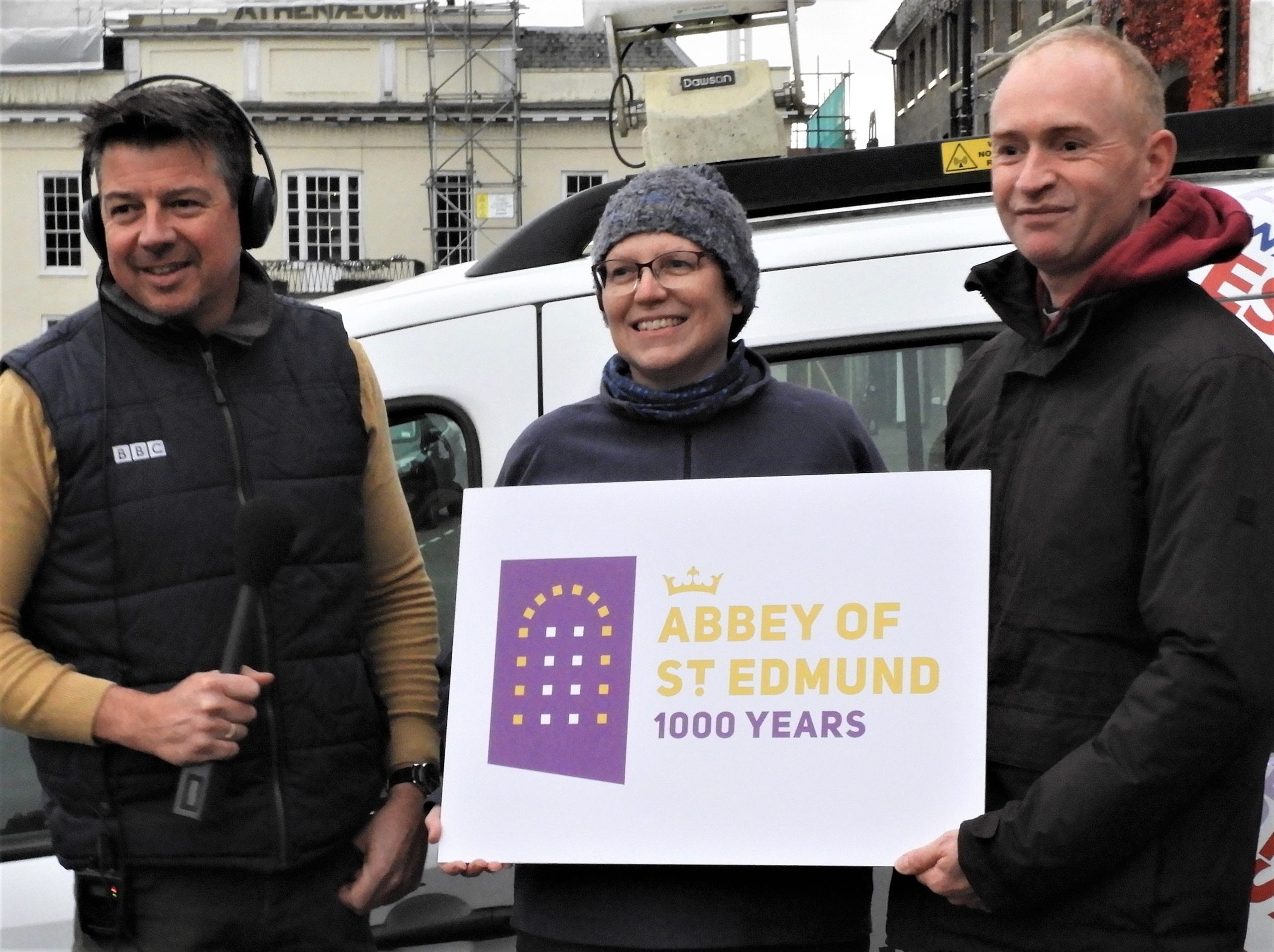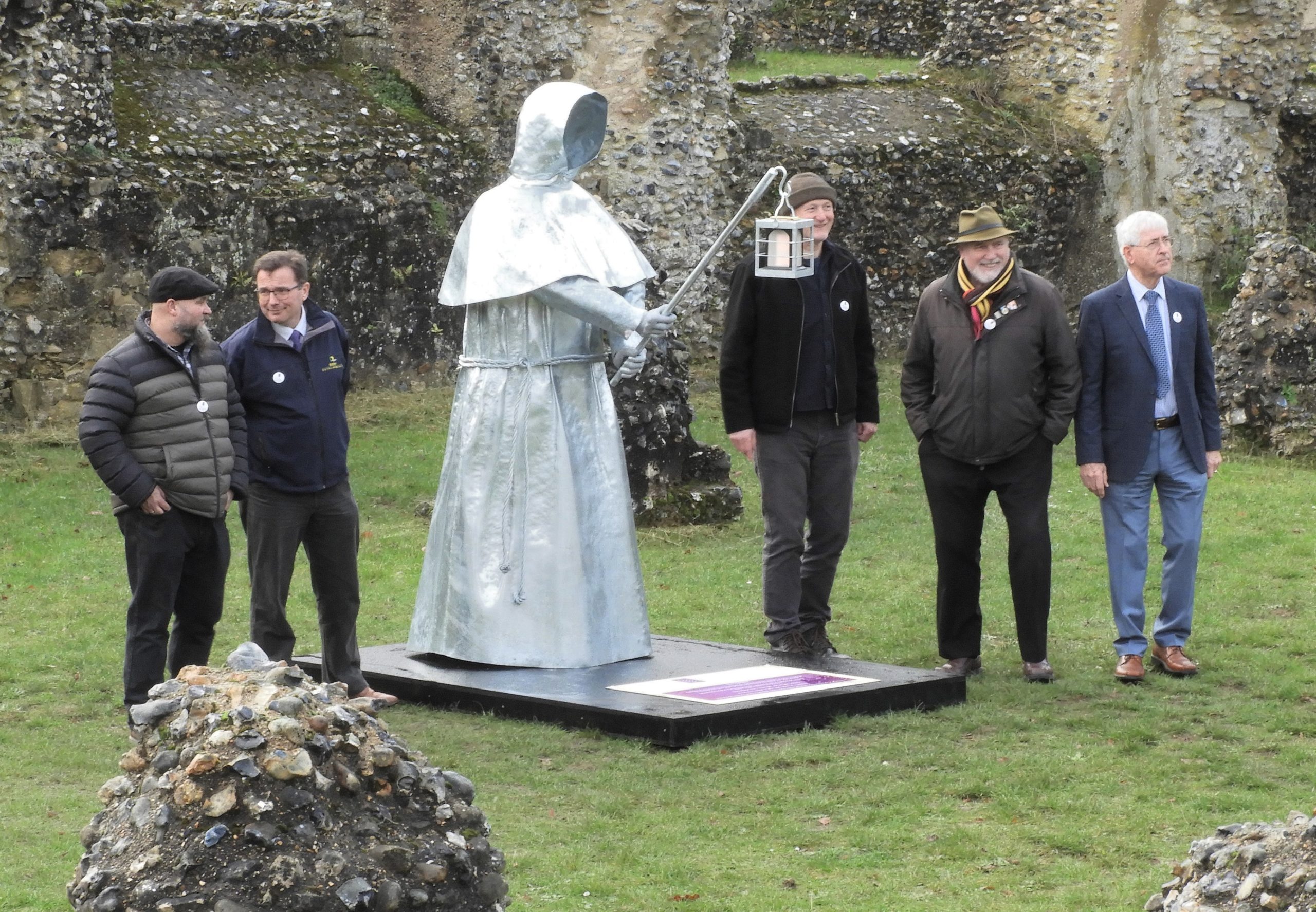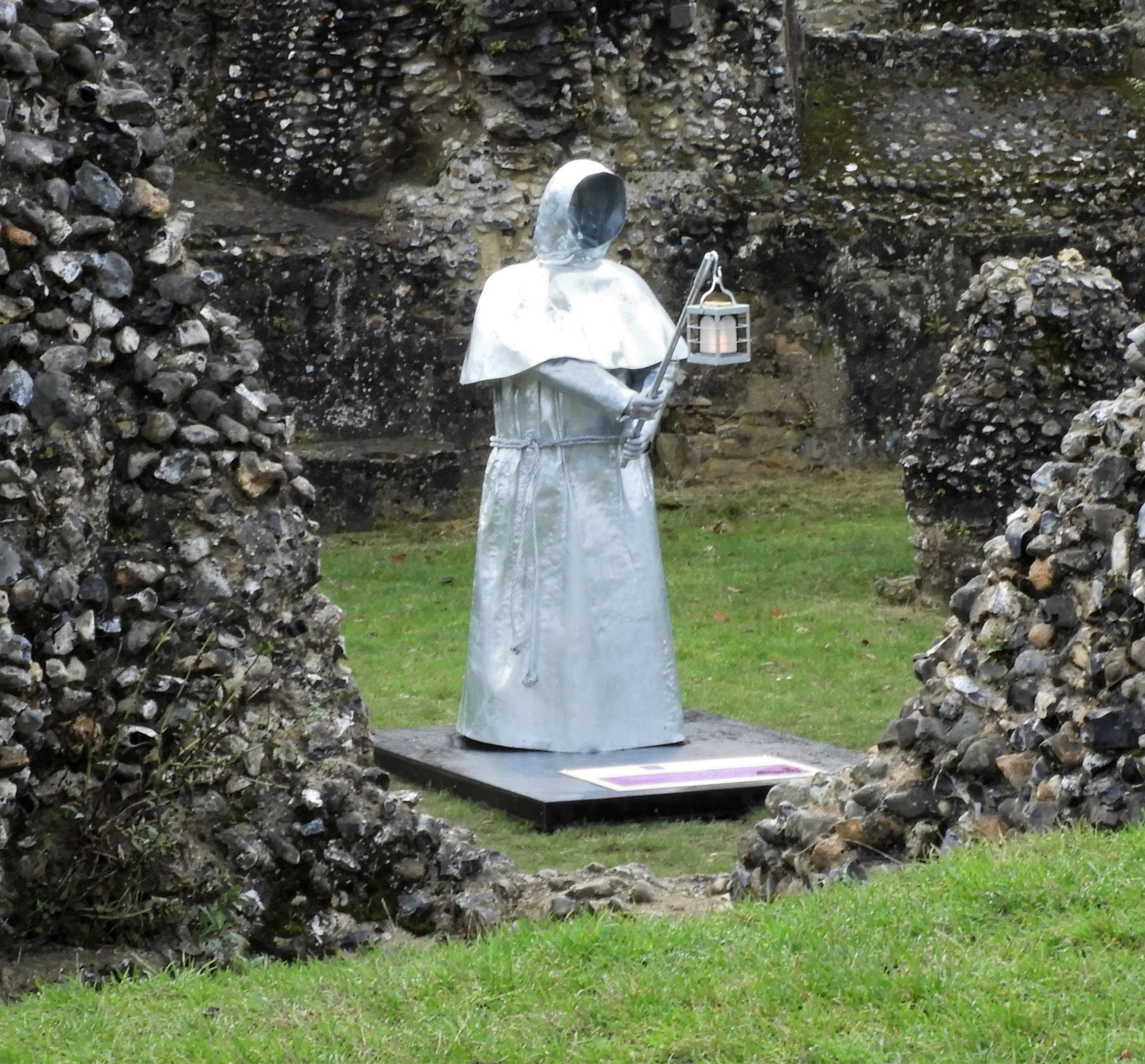 The Fund supports projects that connect people and communities to the UK's heritage. Bury St Edmund's grant is intended to encourage a wider range of people to be involved in the town's heritage, many of them for the first time.  The events that have been proposed and approved will involve local people and visitors in telling the story of St Edmund, the foundation of the Benedictine Abbey and its relationship with the town.
Libby Ranzetta, Chair of the Abbey 1000 Group, who are coordinating the programme of events said: "We are delighted that this Heritage Grant will add to local corporate sponsorship to help fund the Millennium Celebrations and we are grateful to the many people who buy National Lottery tickets week after week to make these funds available for worthy causes like ours.
"We are also grateful to the many local companies who are supporting the Millennium Celebrations and to the Abbey of St Edmund Heritage Partnership and West Suffolk Council who made this successful funding application on behalf of Abbey 1000 and our town.
"A thousand years is such a long time that it's hard to imagine how much the town has changed since 1020, but the wonderful events planned for next year will bring to life the history and human stories connected with the once all-powerful Abbey.  The programme is still growing and we would welcome ideas from groups and organisations who want to get involved in some way.  It will be some while before we get this opportunity again after all!" (Quotes from National Lottery Heritage Fund)
The Heritage Grant will support nine of the planned events for the Millennium Celebrations together with funding for marketing, access for people who couldn't otherwise take part and project evaluation.
Similar articles
27th May 2022
A dramatic recreation by Robert Lloyd Parry of M R James' 1932…
---
6th May 2022
Bury Water Meadows Group (BWMG) will be hosting a BioBlitz on Saturday…
---
2nd May 2022
Seven medieval manuscripts have gone on display at the abbey where they…
---
View all news