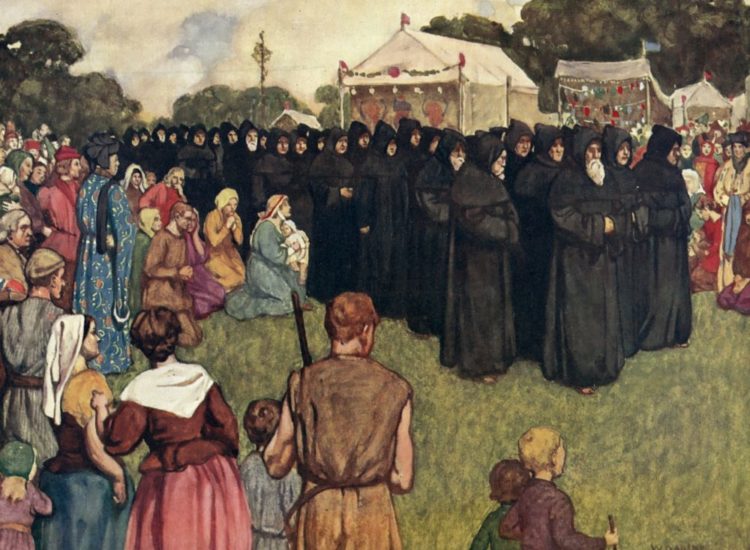 The end of the Abbey
By Martyn Taylor
After Henry VIII's break with Rome over the denial of his annulment from Katherine of Aragon by the Pope, Henry's chief minister and strategist, Thomas Cromwell was given cart-blanche to dissolve the religious houses in England and Wales. By Cromwell's reckoning their wealth, treasures and lands that they owned would be better used by his lord and master, Henry. The other major plus, Henry would be the Supreme Ruler of the newly formed Church of England.
On behalf of Henry a valuation survey of the religious houses in the country was carried out known as the Valor Ecclesiaticus. With all this in mind starting in 1536, two years after Cromwell had been appointed, the dissolution started. The greater Abbeys were the last to see a visit from the King's commissioners, St Edmundsbury Abbey as one of the richest in the land one of these. On their arrival  in 1538  they, found not only the abbey well run but Edmund's shrine empty, devoid of a body. Obviously 'given the nod' as to their impending visit, had the monks spirited the blessed saint away, that is if he was ever there?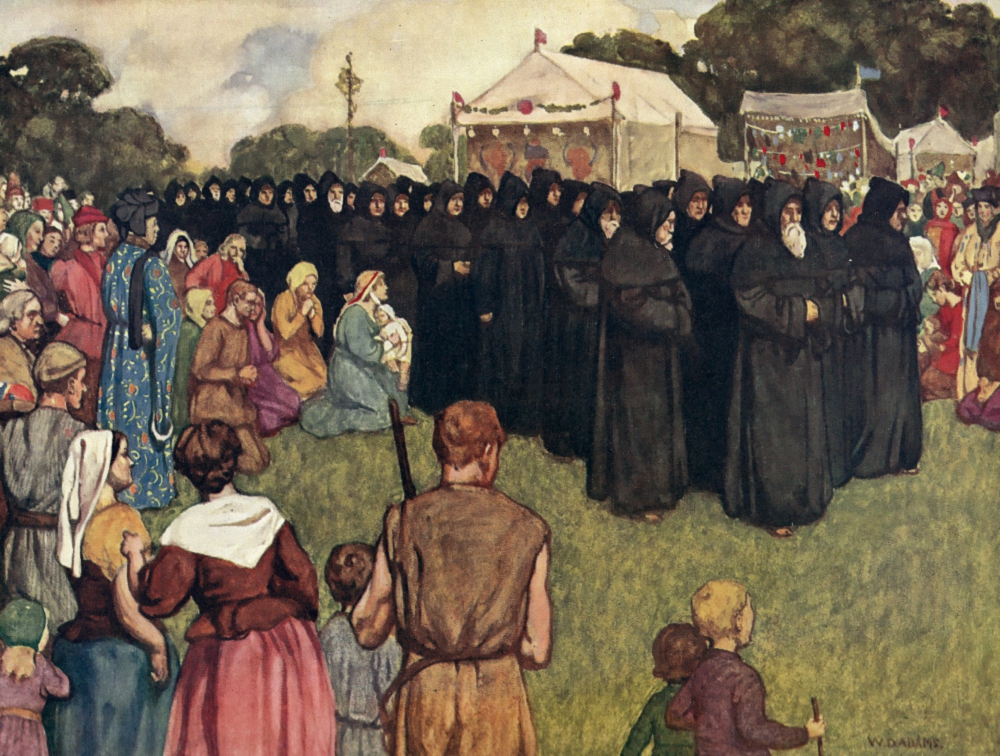 The destruction of the shrine would be their number one priority,  in commissioner John Ap Rice's words "they found the shrine exceedingly cumbrous to deface" referring to the levering off of the gold, silver and precious jewels covering it amounting to some 5,000 marks. However  the abbey  may have been spending monies it did not have leading up to the dissolution, as an estimate of the Abbey's worth at the dissolution was less than expected. They also found various relics according to them "of vanity and superstition".
Not all religious houses were as compliant as that in Bury, Abbot Whyting  of Gloucester Abbey suffered an horrendous death, hanging, drawing and quartering for failing to give up his charge. The peaceful surrender of St Edmundsbury Abbey to the crown took place on November 4th, 1539,  the last abbot,  John Reve or Reeve aka De Melford was given a house in Crown Street and an enormous pension and along with about 40 monks, filed out of the Abbey. Reeve a capable abbot died within a year it is said of a broken heart, obviously not collecting his  generous pension.
Similar articles
27th May 2022
A dramatic recreation by Robert Lloyd Parry of M R James' 1932…
---
6th May 2022
Bury Water Meadows Group (BWMG) will be hosting a BioBlitz on Saturday…
---
2nd May 2022
Seven medieval manuscripts have gone on display at the abbey where they…
---
View all news