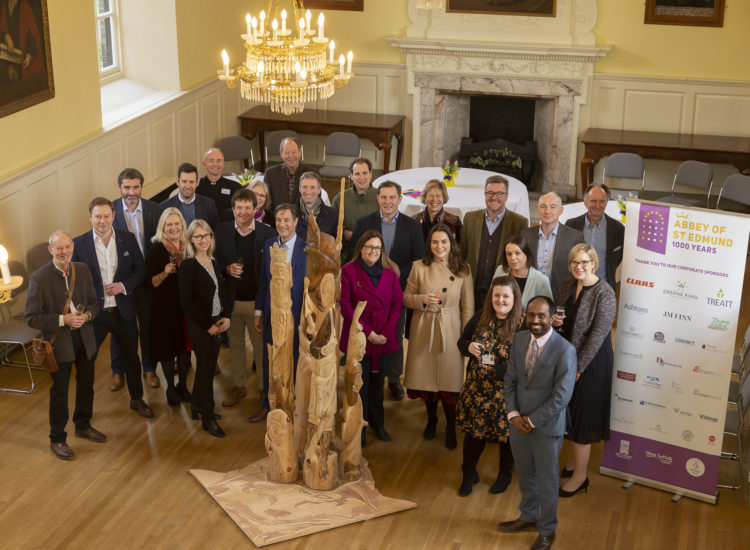 Sponsors for Abbey 1000 celebrations announced
More than 20 local companies were announced as sponsors of the Abbey 1000 celebrations in Bury St Edmunds, which take place this year, at a launch in the town's Guildhall.
In excess of £60,000 of sponsorship and in-kind contributions has been raised for the celebrations from commercial companies by the organisers, Abbey 1000 C.I.C. The celebrations will be funded by the generous sponsorship, together with a Heritage Grant of £99,200 from The National Lottery Heritage Fund plus support of £50,000 from Bury St Edmunds Town Council and £31,000 from West Suffolk Council.
In Medieval times, the Abbey of St Edmund was one of the richest, largest and most powerful Benedictine monasteries in England. People came from all over England and Europe to visit the Shrine of St Edmund and it became one of the most famous and wealthy pilgrimage locations in England, visited by royalty. The town will celebrate the founding of the Abbey of St Edmund by King Canute 1000 years ago with a year of special events, which started on St Edmund's Day, Saturday 20 November 2021, and culminating on the Saint's feast day in 2022 (Sunday, 20 November).
Libby Ranzetta, Chair of the Abbey 1000 C.I.C., who are coordinating the programme of events said: "Thanks to the generosity of so many local businesses and organisations we have an exciting and engaging programme of events to celebrate a thousand years of the Abbey, with something for everyone to enjoy. We are grateful to all our sponsors for their support and look forward to a wonderful few months ahead as residents and visitors alike come together to enjoy Bury's fantastic heritage in this special year for us."
Headline sponsors CLAAS UK, Greene King, and Treatt have each given £10,000.
Key highlights of the year are an exhibition on the Abbey at Moyse's Hall Museum, an exhibition of manuscripts from the Abbey at St Edmundsbury Cathedral, a town centre Heritage Trail, a sculpture exhibition, travelling exhibition, a bioblitz, special anniversary tours, a concert by Suffolk Philharmonic Orchestra, pilgrimages and a community day in the Abbey Gardens. To end the celebrations, there will be a Spectacle of Light in the Abbey Gardens over St Edmund's Day weekend.
Details of all the events planned as they are announced can be found at www.abbeyofstedmund1000.co.uk.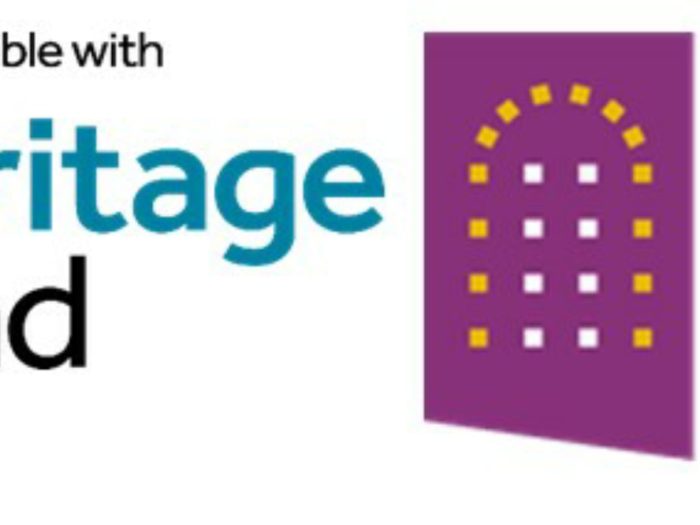 The sponsors are:
Headline Sponsors – CLAAS UK, Greene King, and Treatt.
Ashtons Legal
Boortmalt
JM Finn
Thomas Ridley Foodservice
Glasswells
Robinson Young
Smart Garden Offices
Stow Healthcare
Armstrongs
Denny Bros
Ensors
Lacy Scott &Knight
Larkbridge
Rees Pryer
Scrutton Bland
Seamans
St Edmundsbury Wealth Management
Vertas
Whiting & Partners
Angel Hotel
Bury Developments
Old Cannon Brewery
Nethergate Wines
Similar articles
27th May 2022
A dramatic recreation by Robert Lloyd Parry of M R James' 1932…
---
6th May 2022
Bury Water Meadows Group (BWMG) will be hosting a BioBlitz on Saturday…
---
2nd May 2022
Seven medieval manuscripts have gone on display at the abbey where they…
---
View all news