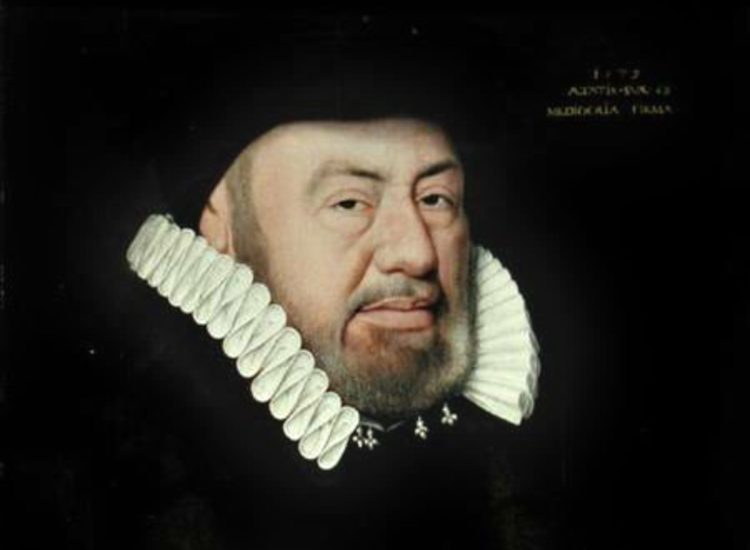 After the Dissolution
By Martyn Taylor
St Edmundsbury Abbey, one of the richest in the country had acquired vast wealth over the centuries from its estates, manors and rentals as well as the patronage of royalty, nobles and humble pilgrims. It was left to The Court of Augmentation set up by Henry VIII to dissolve the monastic houses, overseen by Suffolk man Nicholas Bacon, cronyism rife. Various parcels of abbey land were obtained by John Eyer the Receiver General of Suffolk (Tax-Collector) he enjoyed the patronage of Bacon.
Some of Bury's monastic manors were purchased by Sir William Drury and Sir Thomas Jermyn, the latter's family to figure in the Abbey site story via the Davers and Hervey connection, future owners of the abbey site. Sir Thomas Wingfield purchased the abbey site in 1550 and ten years later John Eyre the upwardly mobile Feoffee purchased it for £412 19s 4d during the reign of Elizabeth. He could also collect Hadgovel rents, the town rents. In 1579 another Feoffee Thomas Badby purchased the site, though controversially it would seem he was feathering his own nest.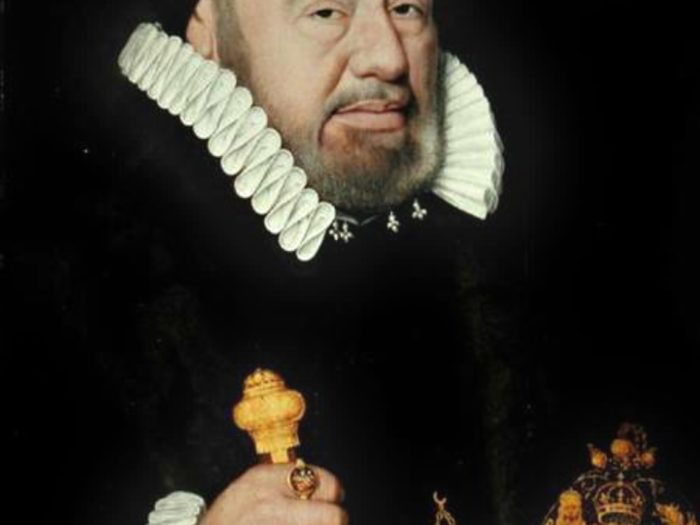 Sir Nicholas Bacon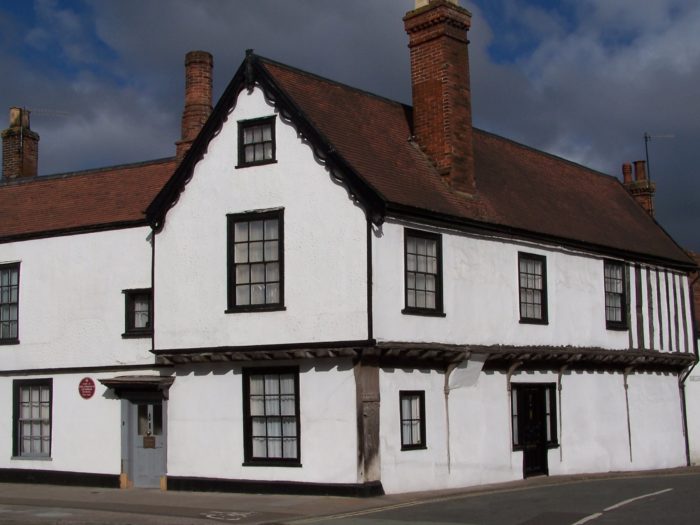 Grammar school founded by Edward VI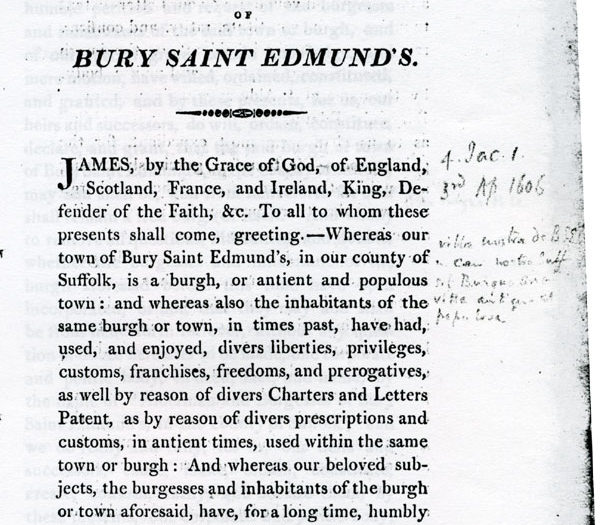 Bury Charter of 1606 translation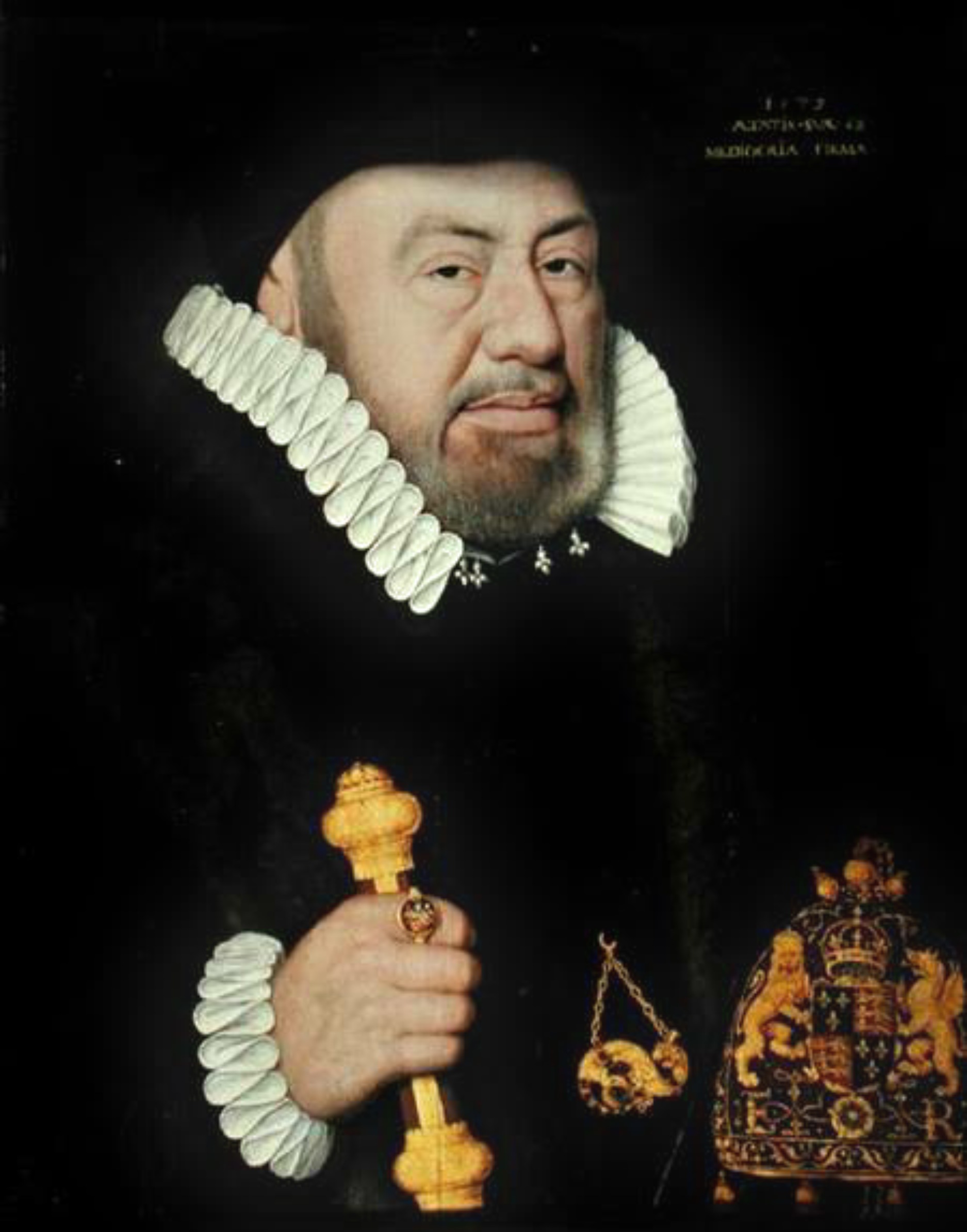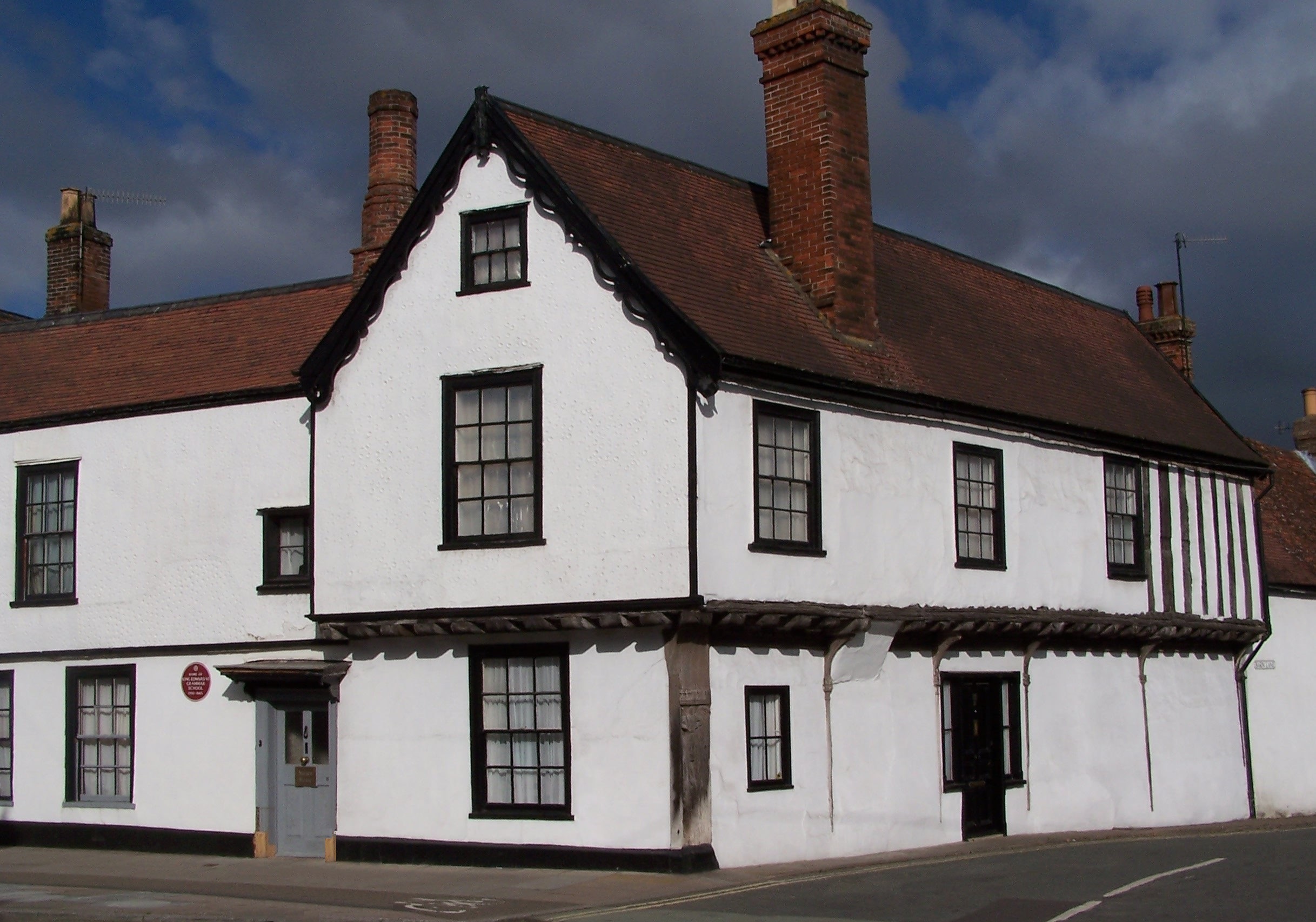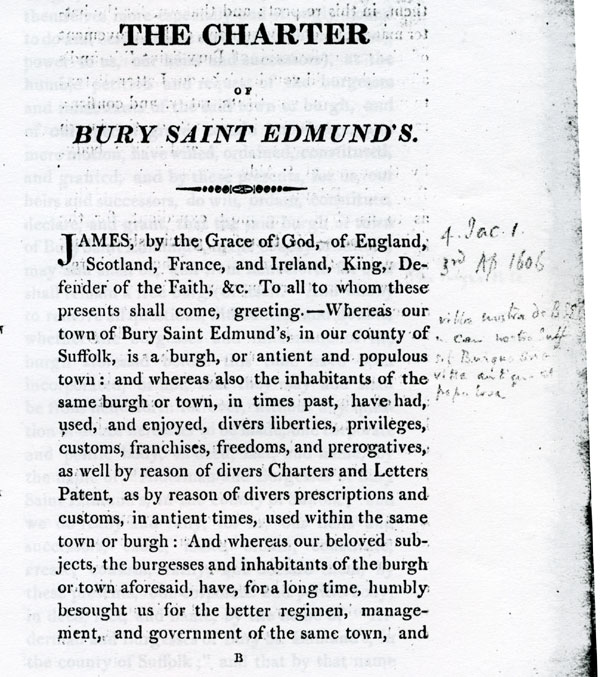 Badby had a bill of complaint in the court of chancery brought against him by the trustees of the Grammar school for misuse of the great Churchyard. He was dismissed as a magistrate and died in 1583. Incidentally, Bury Grammar school had been founded in 1550 by Edward VI, Henry's son. James Ist/VI gave to Bury its first charter in 1606 creating a Borough or Burgh conceived in the unintelligible jargon of Law Latin, a second followed in 1608 known as the 'Market Charter' allowing weights and measures, fairs, tithes and the management of some of the Abbeys granges.
Finally, the 3rd charter in 1614 of James 1st/VI allowed 2 MPs voted by the Town's Corporation of 37 to attend parliament. The town's first two MPs being Sir Thomas Jermyn and Robert Crane. Another consequence of the dissolution had been parliamentary representation. As the abbot had been mitred and represented the town in parliament the town was effectively disenfranchised from 1539 until 1614. The Guildhall Feoffees had been running the town during this period, building a covered Market Cross, attending to the poor and needy and convening courts, the new corporation consisted of virtually all Feoffees .
Similar articles
27th May 2022
A dramatic recreation by Robert Lloyd Parry of M R James' 1932…
---
6th May 2022
Bury Water Meadows Group (BWMG) will be hosting a BioBlitz on Saturday…
---
2nd May 2022
Seven medieval manuscripts have gone on display at the abbey where they…
---
View all news