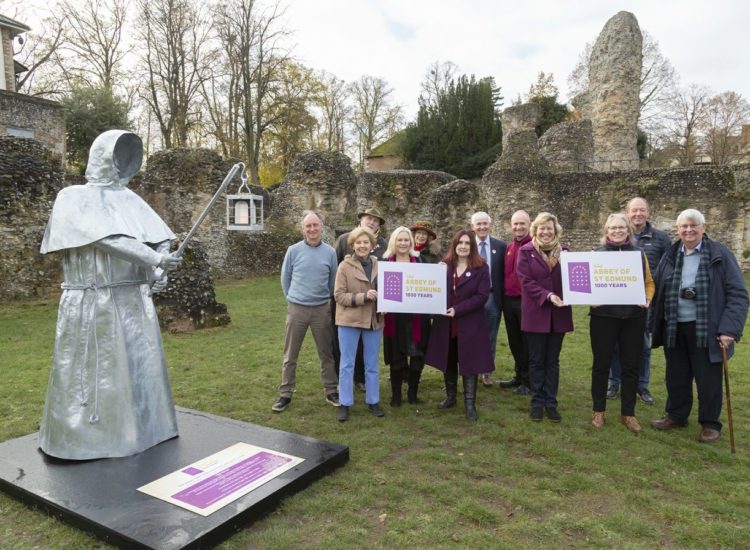 Giant Monk launches special events year
Bury St Edmunds will celebrate the founding of the Abbey of St Edmund by King Canute 1000 years ago with a year of special events launching on St Edmund's Day, Saturday 20 November 2021, and culminating on the Saint's feast day in 2022 (Sunday 20 November).
A giant 7ft 6ins tall monk sculpture, made from 2mm thick steel and weighing some 250Kg, was displayed in the Abbey Gardens to celebrate St Edmund's Day (20 November) and to promote the Abbey 1000 celebrations for 2022. Designed by Nigel Kaines and made by blacksmith Kevin Baldwin from Designs on Metal, it was installed in the crypt in the abbey ruins, where St Edmund's Shrine would have stood, from 19-21 November. This preview weekend will be the public's only chance to take a photograph or selfie with the monk this year for entry into an online competition as it will not be displayed again until next May, when it will be the first installation at the Abbey 1000 Sculpture Exhibition (1 May – 30 November 2022), which will feature a different sculpture each month.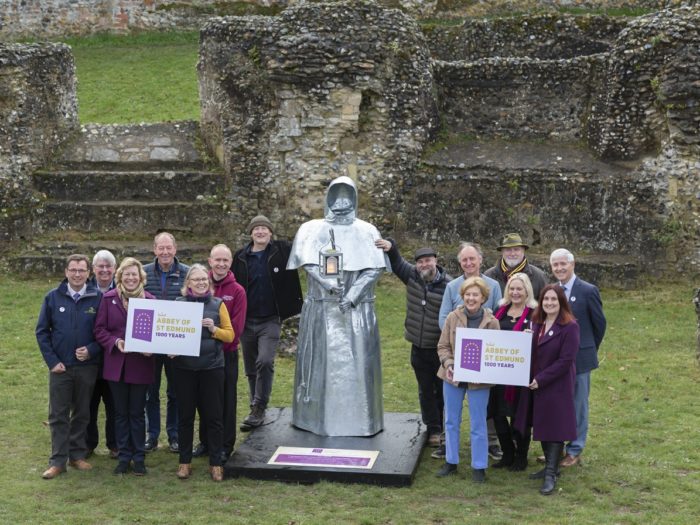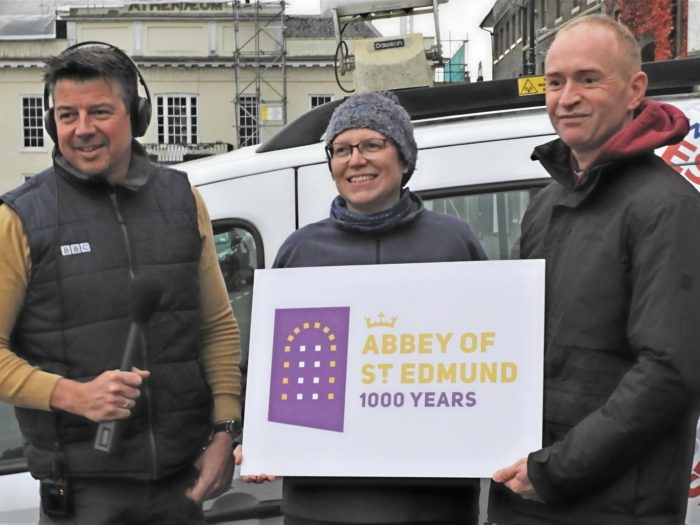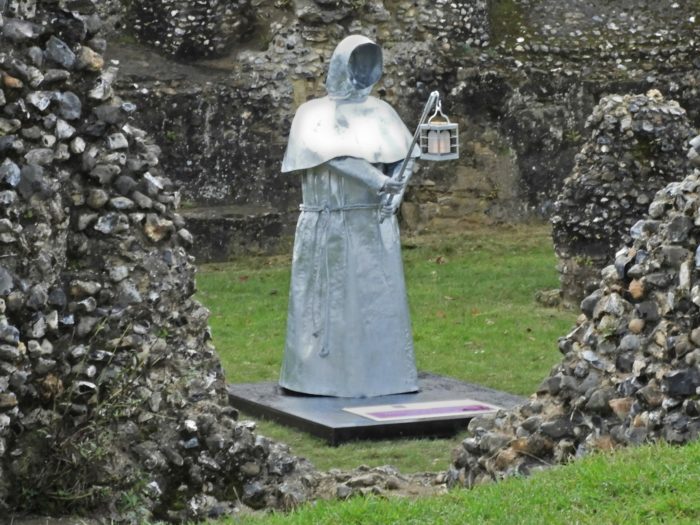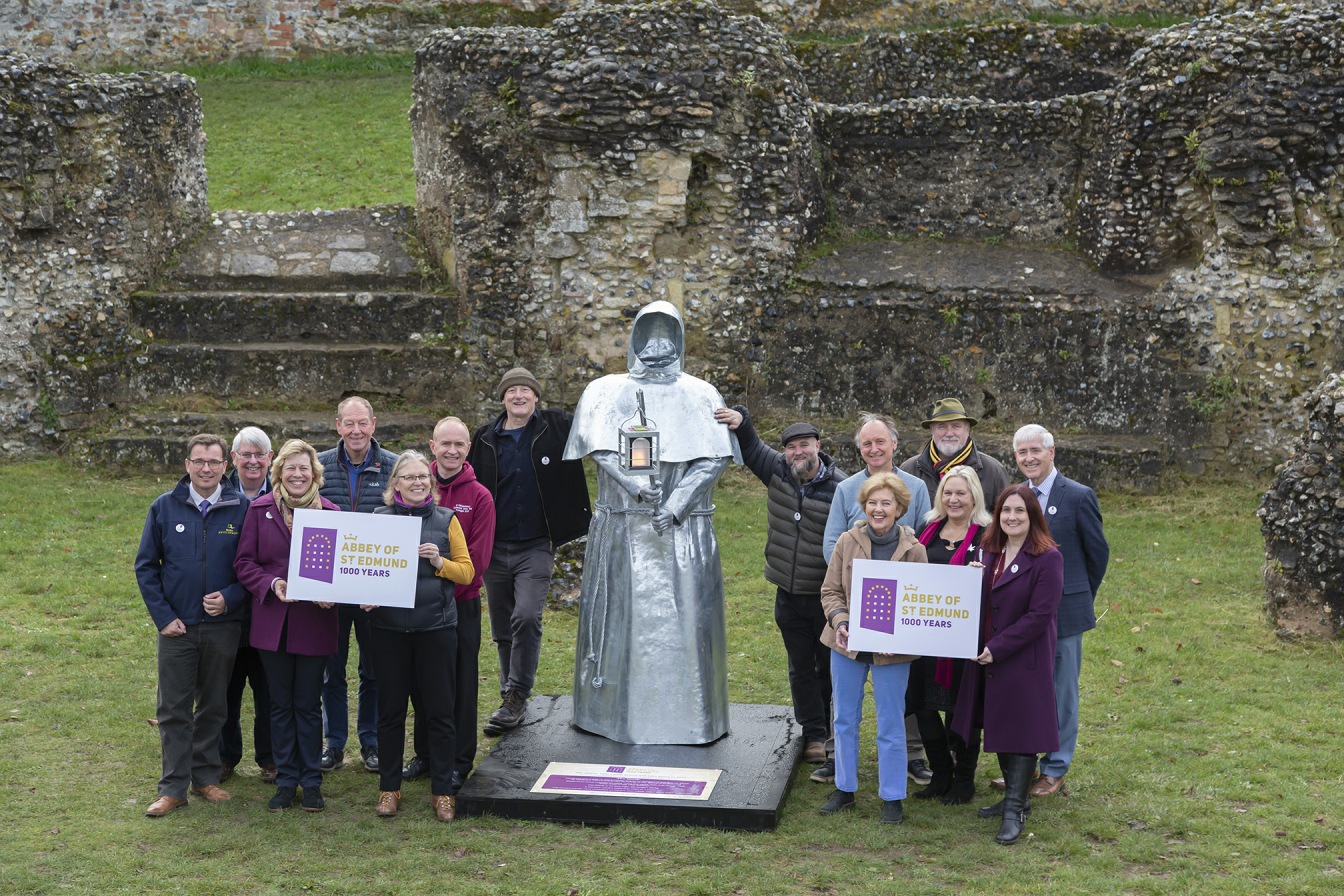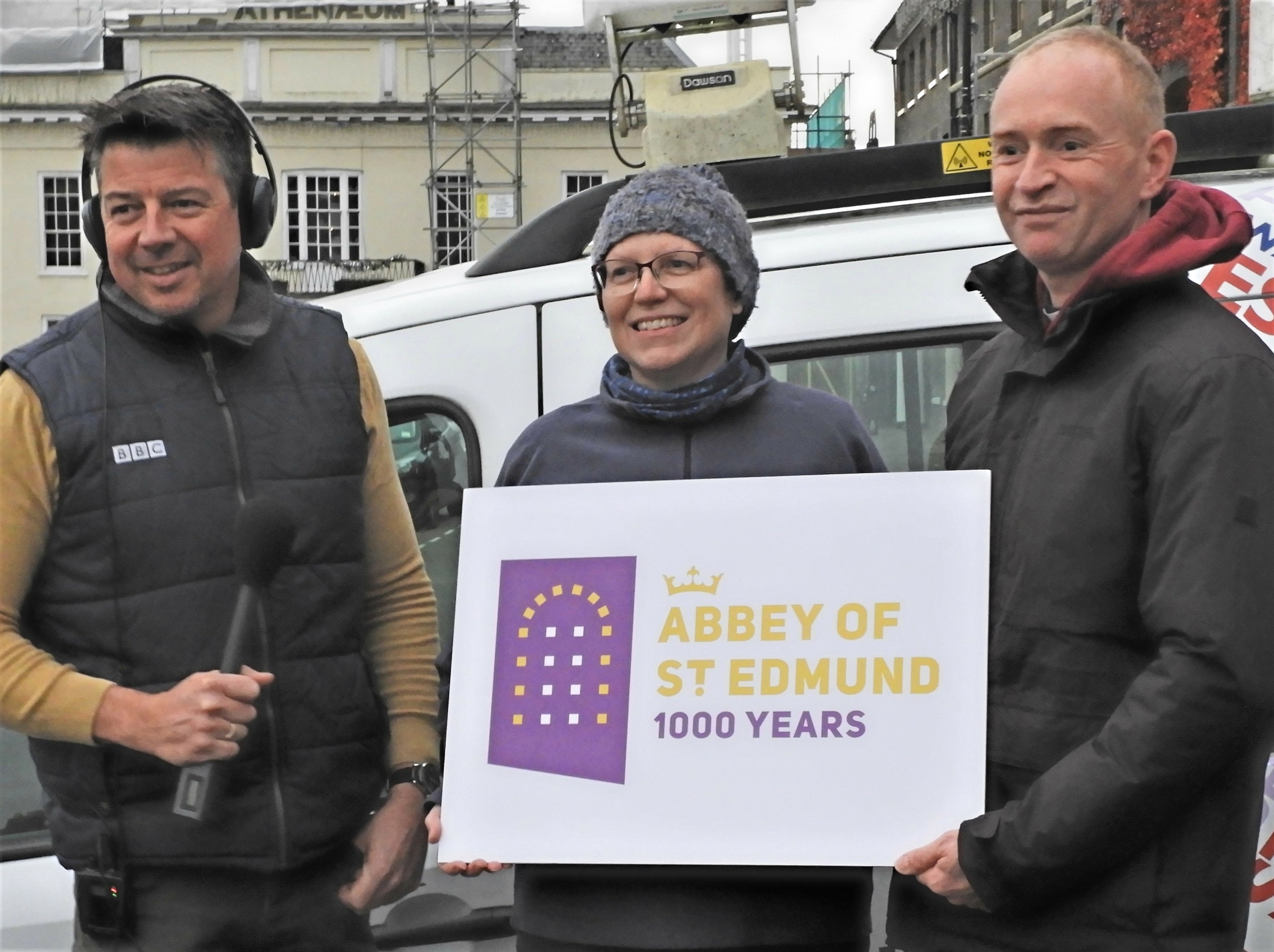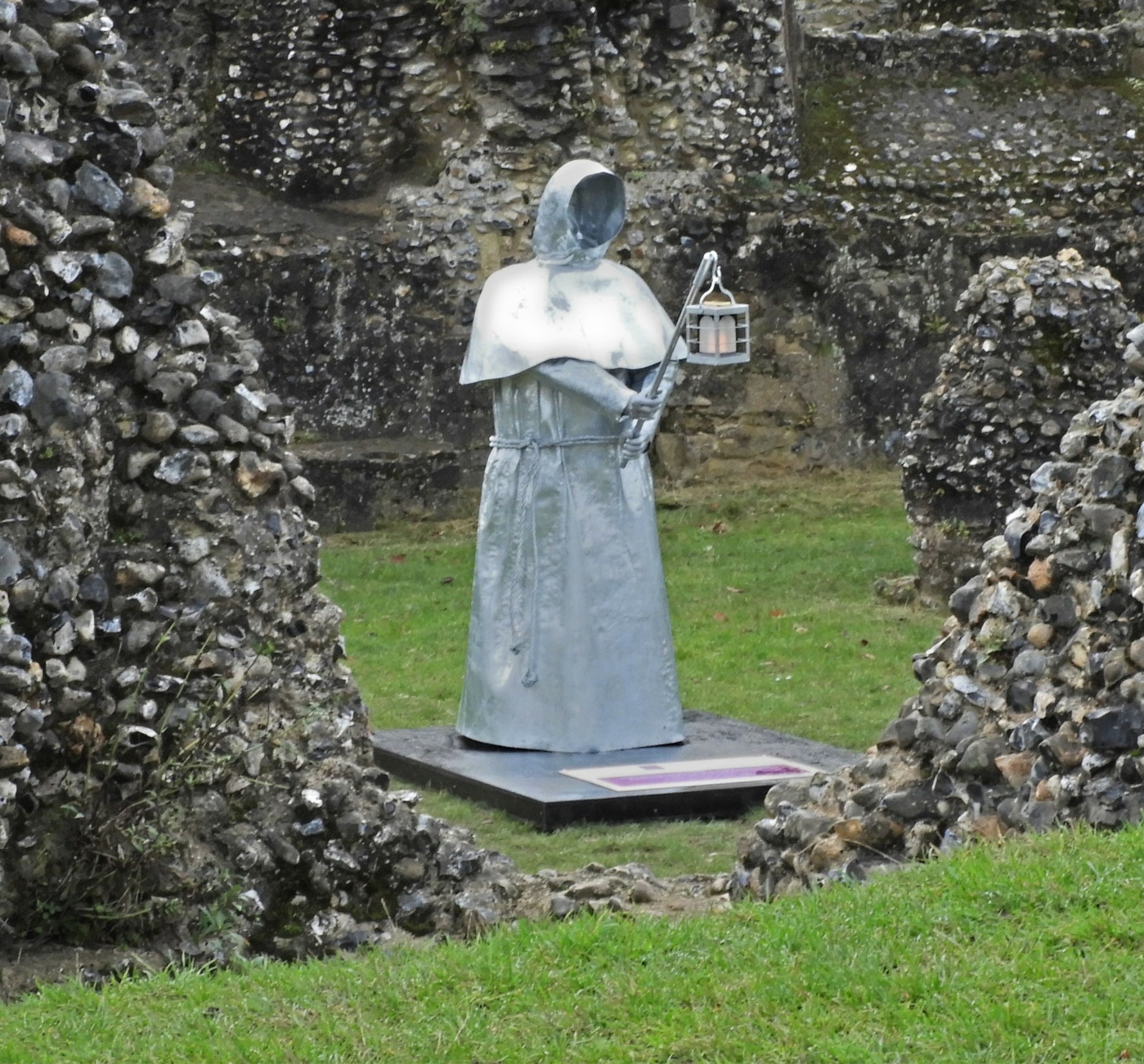 Some of the events have been brought forward from 2020, when they were postponed due to the pandemic, others are new for 2022.
Similar articles
27th May 2022
A dramatic recreation by Robert Lloyd Parry of M R James' 1932…
---
6th May 2022
Bury Water Meadows Group (BWMG) will be hosting a BioBlitz on Saturday…
---
2nd May 2022
Seven medieval manuscripts have gone on display at the abbey where they…
---
View all news