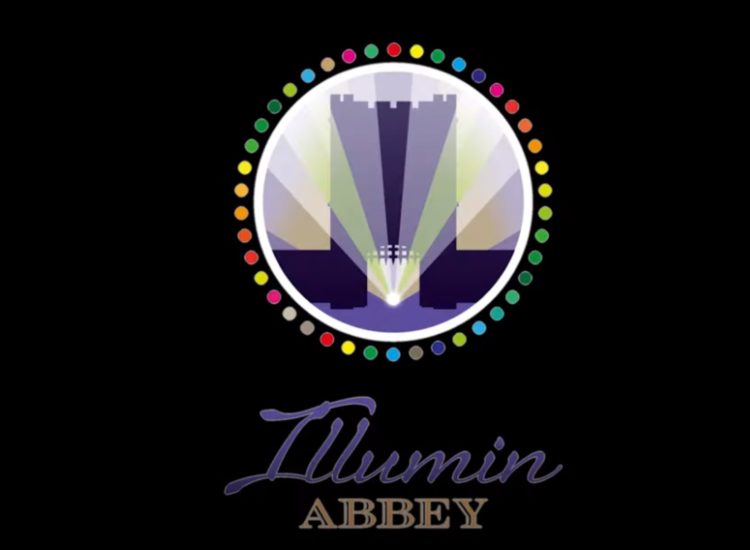 Illumin Abbey December 2 – 5, 2021
Experience the Abbey Gardens as they've never been seen before…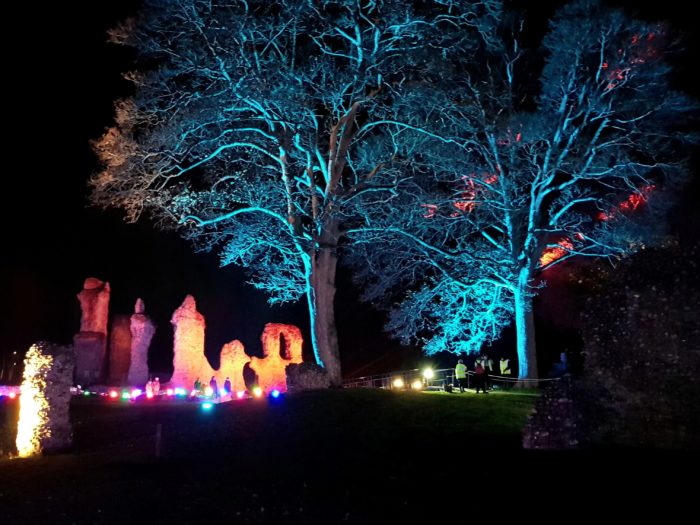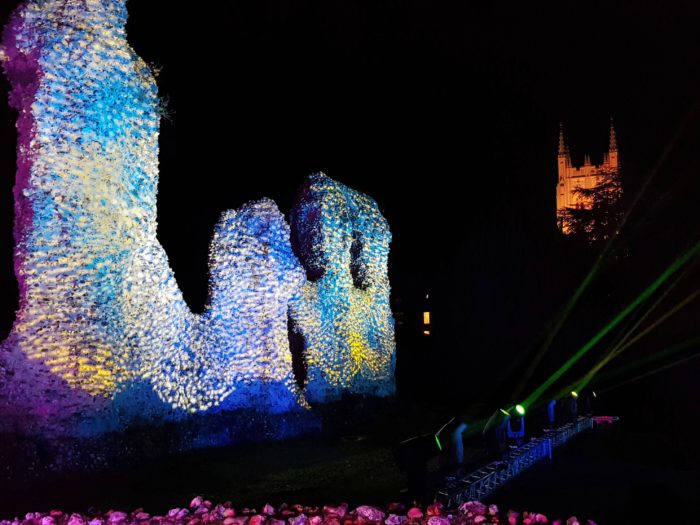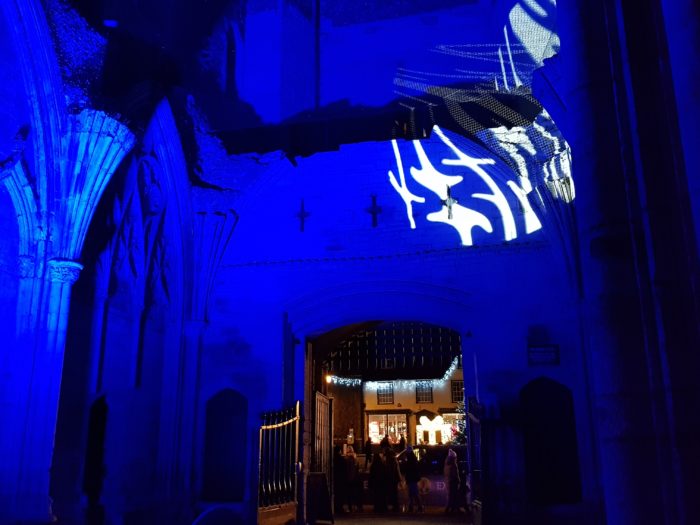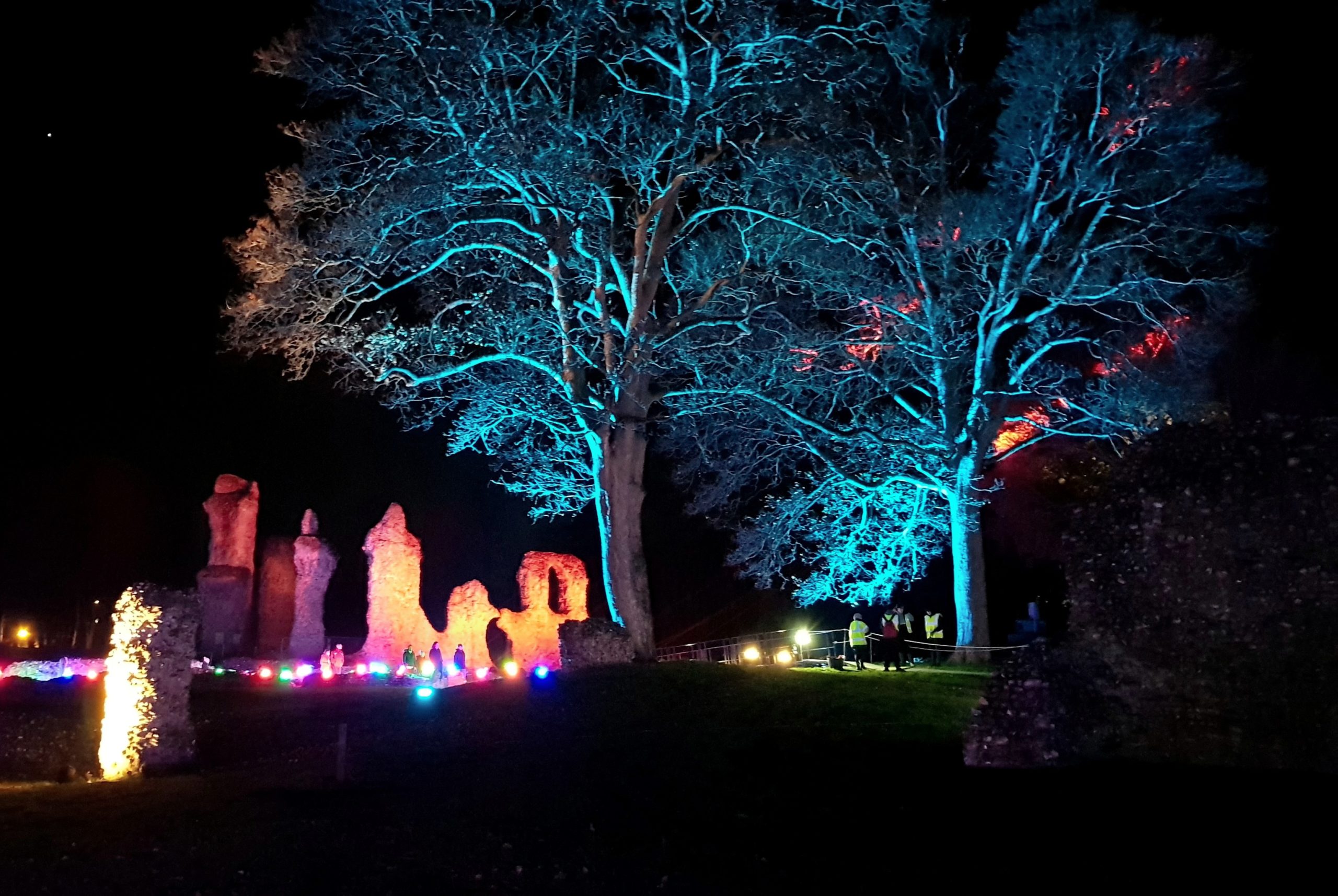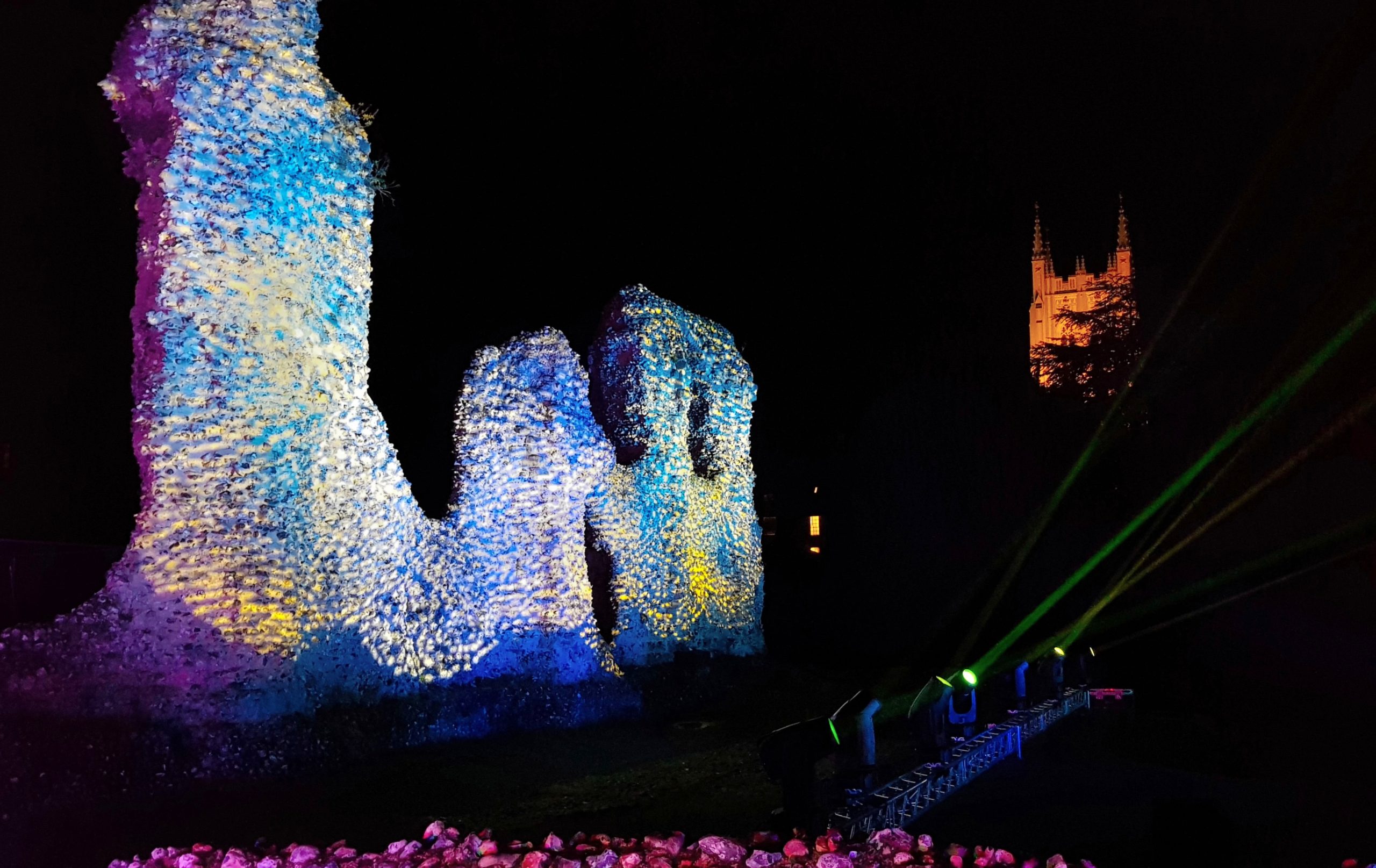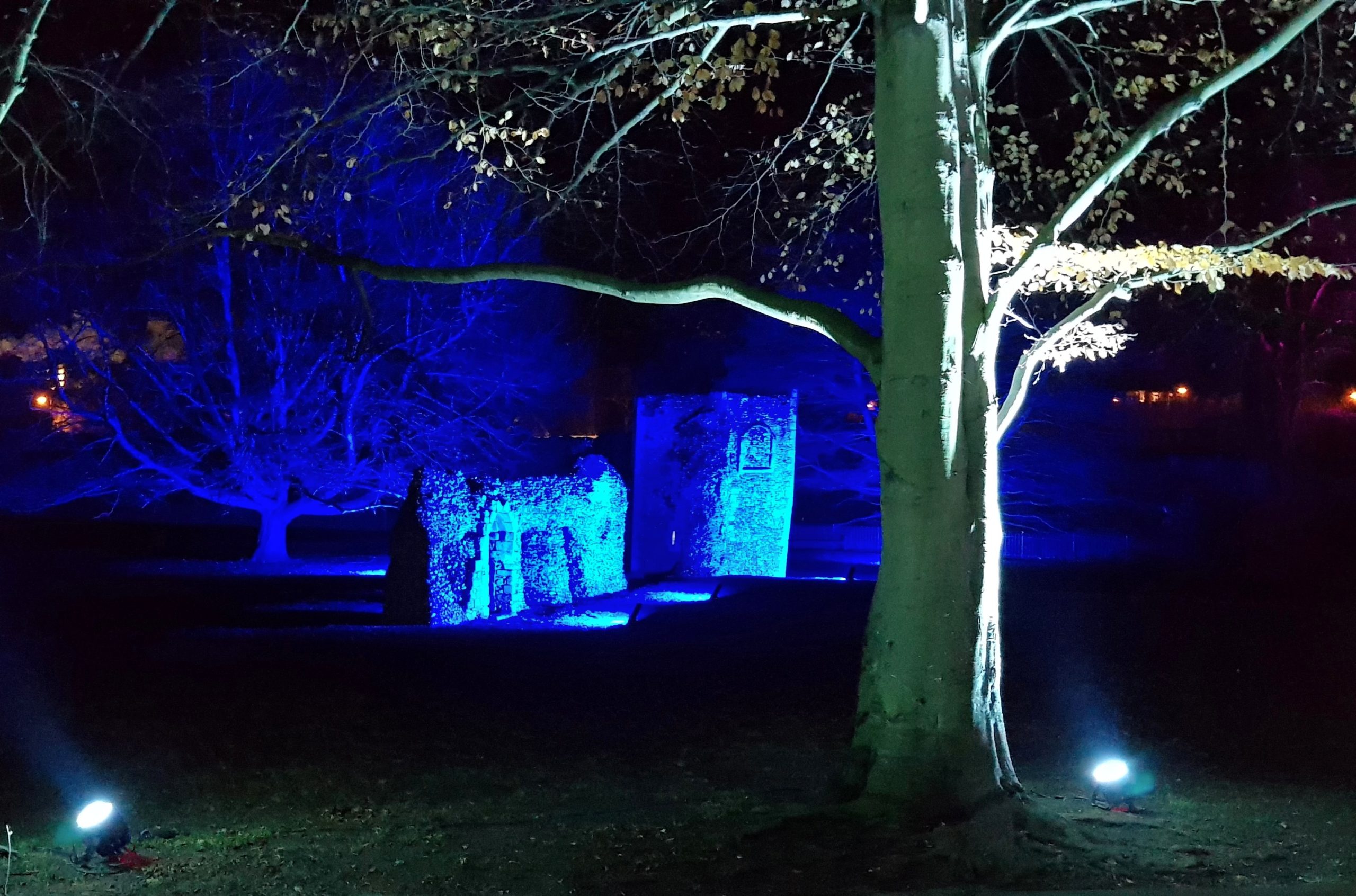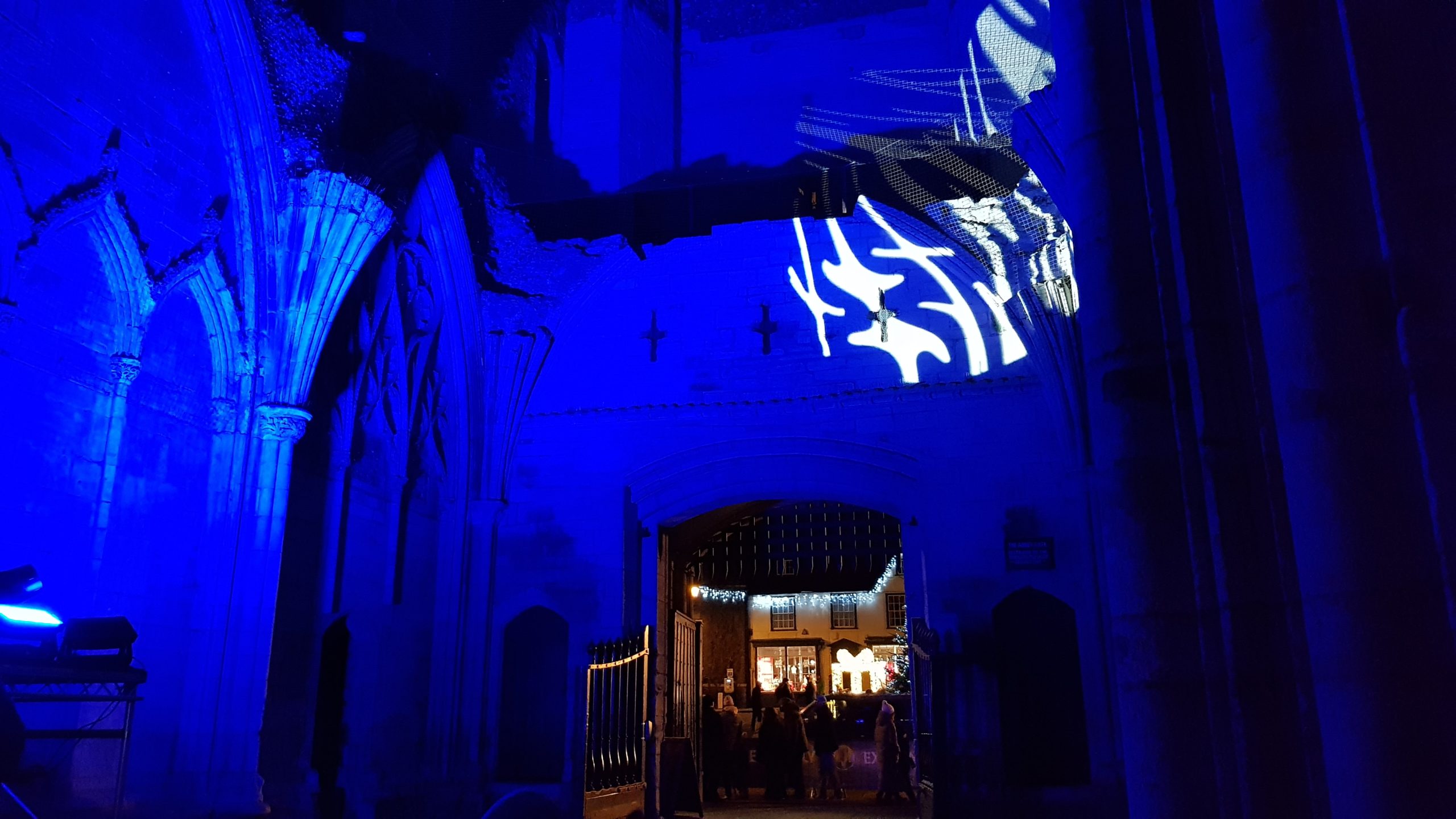 Illumin Abbey promises to be a wonderful spectacular of lighting, music and live entertainment, suitable for all ages.
Starting at the Eastgate Nursery entrance, a 1km route within Abbey Gardens will be illuminated to celebrate the architectural magnificence, history and beauty of the gardens and ruins.
Along the way, there will be plenty to see and do, including breathtaking street theatre performances from Corvus Angelicus, Juggling Inferno and Spark!, the amazing high impact drumming troupe with kaleidoscopic lighting.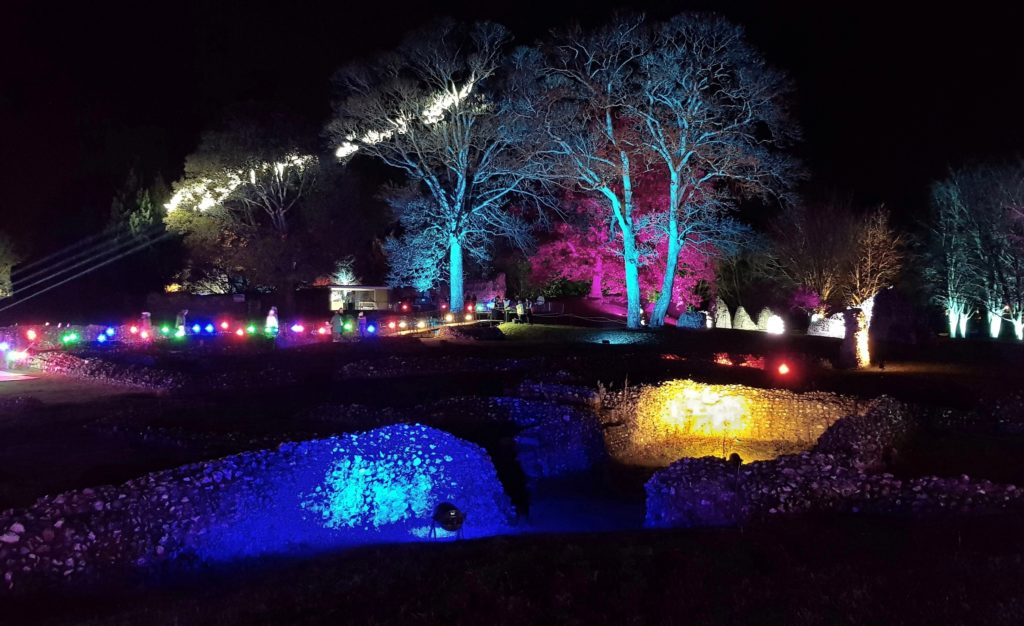 The route is approximately 1km long with mainly hard paths and undulating terrain. We have taken measures to improve the route's accessibility through the Abbey Ruins, with access boards, ramps and stewards available. Electric scooters and wheelchair users are welcome to bring their access aids. If you require a carer to attend they can join you free of charge, please contact the box office on 01284 758000 to book their ticket.
A short video clip of the effect of the lights on the Abbey ruins
Please allow 45-60 minutes to experience the full spectacular.
Times: 4.30pm-8.30pm (entry slots available every 15 minutes)
Tickets: Adult £6, Child (4-16 years) £4, Under 4s go free
Booking: Essential – use the website above or call 01284 758000.
Venue: Abbey Gardens, Bury St Edmunds
This event is promoted by West Suffolk Council.
Similar articles
27th May 2022
A dramatic recreation by Robert Lloyd Parry of M R James' 1932…
---
6th May 2022
Bury Water Meadows Group (BWMG) will be hosting a BioBlitz on Saturday…
---
2nd May 2022
Seven medieval manuscripts have gone on display at the abbey where they…
---
View all news